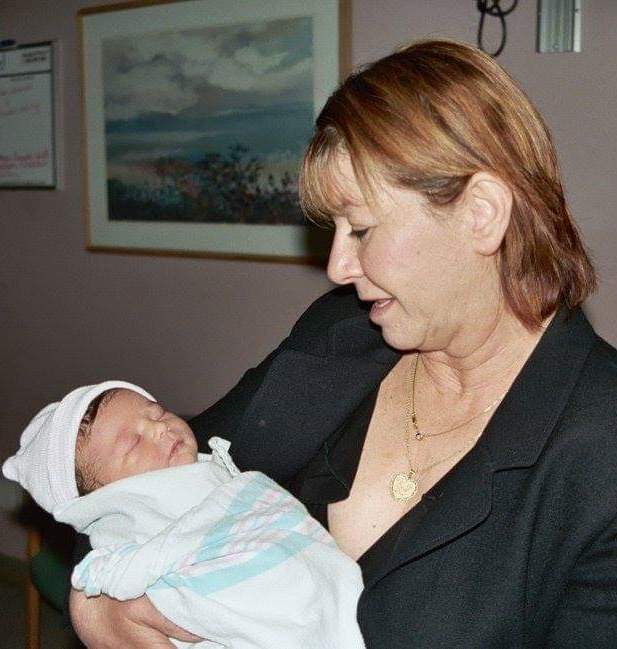 Team Captain
I made a personal donation!
I earned a Moving Day T-shirt!
$500 Level Fundraiser
Event:
I am participating in Moving Day® Sacramento, benefiting the Parkinson's Foundation, on Sunday, May 5, 2019 at American River College – Lot A.
As those close to me know, Parkinson's Disease destroyed my mother's life and took her away from my father, the grandchildren she adored, her sister and brother, and my sister and me last year on May 6, 2018. While I have participated in Moving Day® events in San Francisco and Sacramento, this one is especially meaningful to me as it takes place on the last day of our first year without her.
My mom was always an energetic person, who never could sit still for long. Her mind was quick and she would always beat everyone at Trivial Pursuit, or any word game. She worked hard her whole life and was one of the fortunate few who could retire at 50 and then spend the rest of her life doing things she enjoyed. She looked forward to traveling and dreamed of being a grandmother.
Then, the unthinkable happened. It started with a tremor that progressively worsened. Eventually, it could no longer be ignored and she went to her doctor for an evaluation. It was Parkinson's Disease. My mom, being a fighter, worked hard to delay the progression of the disease as long as she could. She exercised and stayed active. She became a grandmother to Megan (now 12) and Drew (now 8). She did well for several years.
As time went by, Parkinson's took more and more away from my mother's life. It became harder to move, harder to play with the kids, harder to walk. She experienced horrible side effects from the medicine, which did not take away the painful rigidity in her shoulders. In 2015, she fell and broke her hip, resulting in surgery and a brief stay in a horrific rehabilitation facility that did more harm than good. Her recovery was slow, and while she was able to eventually get up and walk a little bit, she never was able to be fully independent again. In her last 6 months, we helplessly watched her waste away to nothing as swallowing became increasingly hard for her.
I became involved with Parkinson's Foundation through my longtime friend, Kama, who lost her father due to PD, and now works for this incredible organization. She introduced me to Colleen Fischer, one of the most amazing, dynamic people I've ever met, who organizes Moving Day® events in many California cities. Through her, I learned how much Parkinson's Foundation does to improve the lives of people with Parkinson's by funding research, educating the PD community, and connecting patients and their families to resources to help improve their lives.
I joined the Executive Planning Committee for this year's event, and I'm both excited and proud to be able to support an organization that makes such a positive impact for people with Parkinson's Disease. I wish I had known more about Parkinson's Foundation while my mom was still alive; however, I know that with my support, I might be able to help others live a better life.
Your support for this event would mean so much to me. Please consider being a part of my team or sponsoring me, and I encourage you to get your friends, family and coworkers involved. Thank you for helping me reach my fundraising goal to support the vital work of the Parkinson's Foundation.
Why Move for Moving Day?
Did you know that someone is diagnosed with Parkinson's disease every 9 minutes in the United States?
No one should have to face Parkinson's alone. That is why the Parkinson's Foundation provides a community of support to give people the resources and help they need to live well with Parkinson's.
Support our mission to help every person diagnosed with Parkinson's live their best possible life now. Your gift will help us fund better research, better treatment and better lives.
Honor Roll
Veronica Voldseth & Family