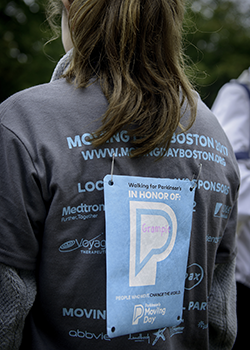 I made a personal donation!
I earned a Moving Day T-shirt!
$1,000 Level Fundraiser
Event:
Every 9 minutes, a person in the United States is diagnosed with Parkinson's disease. Nearly one million people in the U.S. are living with Parkinson's disease, which is more than the combined number of people diagnosed with multiple sclerosis, muscular dystrophy, and Amyotrophic Lateral Sclerosis (Lou Gehrig's disease). In California alone, over 85,000 people are living with Parkinson's disease.
The Parkinson's Foundation funds cutting-edge research to improve treatments and make advancements toward a cure. It also provides free resources and support for people living with Parkinson's and their families. I watched my mother suffer from Parkinson's, so to honor her memory, on May 5, I am participating in Moving Day Sacramento to raise money for the Parkinson's Foundation. Moving Day is a movement for change – towards more awareness, more funding, and more understanding of a disease that affects so many.
All funds raised through Moving Day support the Parkinson's Foundation and since 2011, Moving Day events across the country have raised nearly $22 million.
Please help me fight this terrible disease by making a donation: https://movingdaywalk.org/leslieholzman
Honor Roll
David and Vickie Orendorff