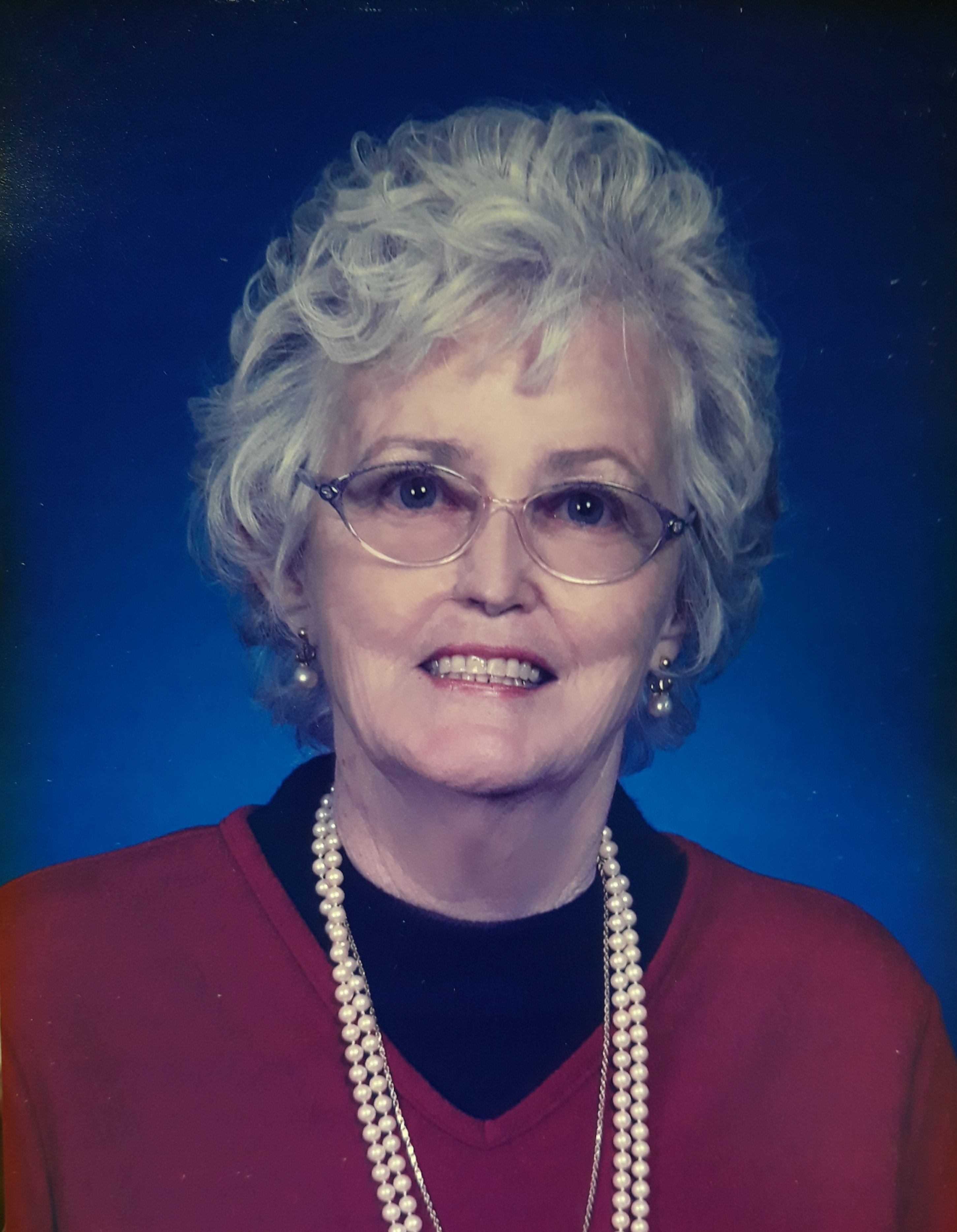 $1,000 Team Champion Level
Event:
Jacqulyn (Jackie) Kay Benge, age 86, passed away peacefully in her home in Orangevale, CA on April 2, 2019 after a long battle with Parkinson's Disease and PD related dementia. She was the wife of Vern Benge. They shared over 69 years of marriage together.

Born in Pomona, Kansas, she was the daughter of Clyde and Lucille (Welch) Rice. When Jackie was a teenager her family moved to Orangevale. She attended San Juan High School in Citrus Heights where she met Vern. They were married on July 19, 1949.

She was a member of Redeemer Covenant Church in Orangevale where she was involved in many church functions and outreaches over the years. She enjoyed a variety of activities and hobbies which included crocheting, sewing, quilting, scrapbooking, square dancing, bowling, camping and fishing with friends and family, including children, grandchildren, & great grandchildren.

She is survived by her husband Vern Benge, sister Shirley Claudeen Smith, daughter Verna Schooley (Bob), Sons Clyde Benge and Kevin Benge. Grandchildren: DeAna Schooley, Emilee Key (Jason), Kelli Poindexter (Jason), Tyma Benge, Amber Riccobuano (Mike), Erin Fackler (Forrest), and Chris Benge. Great grandchildren: Courtney Rosenkrans (Joseph), Ethan Turner, Rylie Poindexter, Alexander Alfiere, Natalie Kelly, Carsen Riccobuano, Zoey Fackler, and Leeland Fackler.

She was predeceased by sister Nancy Popejoy, great granddaughter Kaycie LeeAnn Turner, and great grandson Payton Gabriel Kelly.

Jackie was loved by and will be missed by all who knew her. She will be remembered for her love for her Lord, love for her family and friends and her concern for those in need and less fortunate. #Parkinsonsawareness #Parkinsons #SupportParkinsonsWelcome to our Moving Day® Team Page!In the United States, 50,000-60,000 new cases of Parkinson's disease (PD) are diagnosed each year, adding to the one million people who currently have PD.Join our team for the local Parkinson's Foundation Moving Day walk, the first nationwide grassroots campaign that spotlights the disease on a national level and gives the chance to raise awareness and funds in our own community. Your support will help us continue improving the quality of care for those living with Parkinson's disease.– To become a member of our team please select the 'Join The Team' button at the top or bottom of the page.– To donate or visit a team members personal page please select from the 'Team Members' list at the bottom of the page.Thank you for supporting us and the vital work of the Parkinson's Foundation.
Team Members
Please select a team member below to make a donation to this team. If you would like to make a general donation to the team, contact us.
Honor Roll
Jacquie and Chuck Houghten