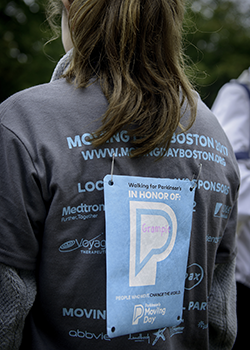 I earned a Moving Day T-shirt!
$1,000 Level Fundraiser
Event:
I'm excited to be participating again this year in the Parkinson Foundation Moving Day Walk. This will be my 6th Moving Day event I have done to honor my Dad who suffered from Parkinson's and passed away a few years ago just before Christmas.
The Moving Day event is a great celebration of people working together to raise money to help Parkinson's patients through finding cures, helping with services and providing support for caretakers. I've had to participate as an evaluator of requests from The Parkinson Foundation as they look at what to do with funds that have been raised with the Moving Day Walks. The number of ideas that are being presented to help Parkinson patients and their caretakers is really incredible.
You can help provide more of these services by making a donation towards my fundraising efforts. No matter how small or large the donation it doesn't matter what dollar finds the cure or provides the support. Every penny counts!
Thank you for your generosity!
MJ