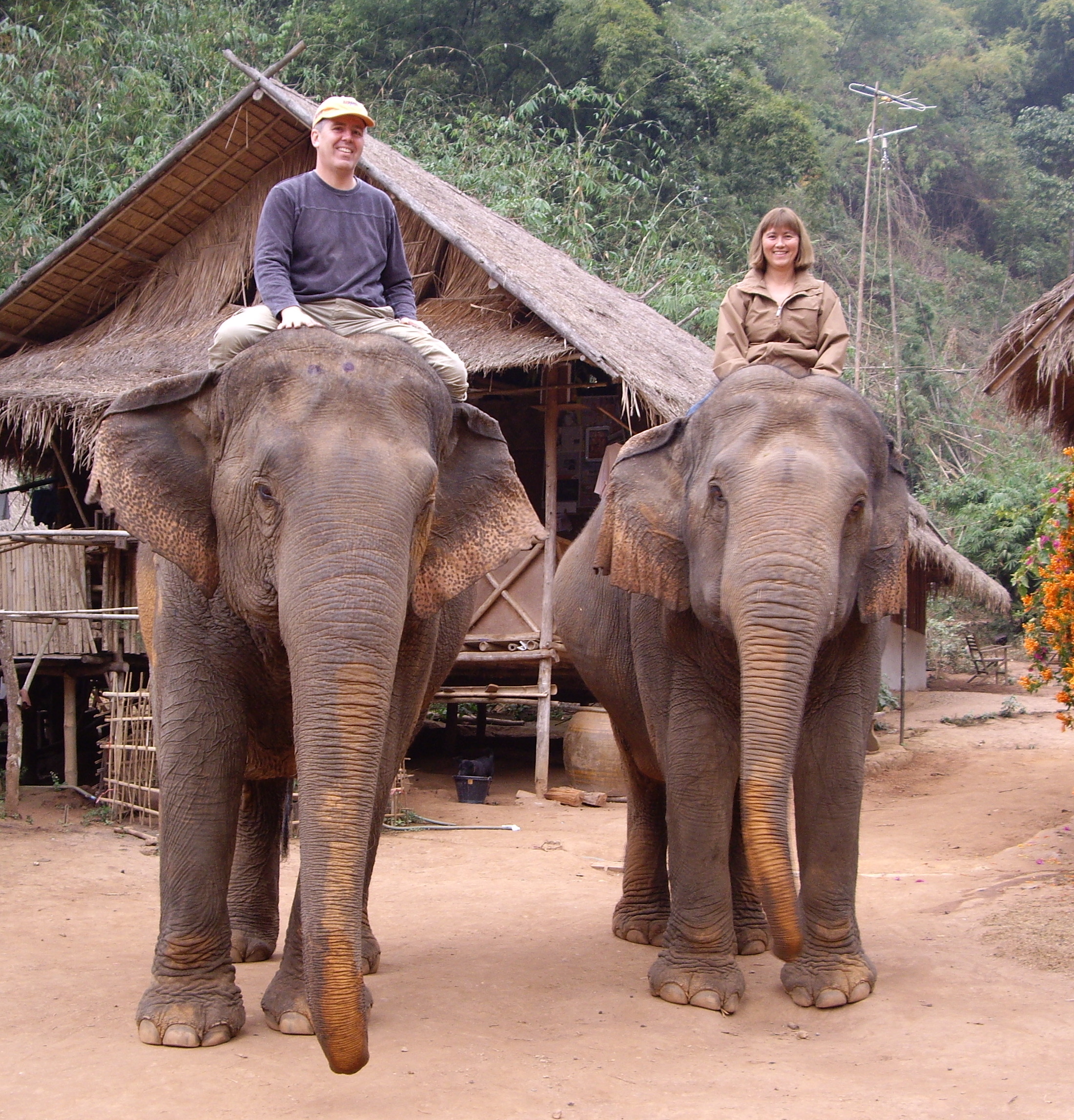 Team Captain
I made a personal donation!
I earned a Moving Day T-shirt!
$15,000 Level Fundraiser
Event:
Dear Friends and Family
March 4, 2018
The Parkinson's Foundation Moving Day San Francisco will take place on May 6, 2018. I am embracing this event because it celebrates the importance of exercise and movement in my daily life. 11 years ago, after diagnosing me with Parkinson's at age 49, my neurologist said, "my first prescription for you is exercise, exercise, exercise. My second prescription is to take medication because it will enable you to exercise."
I took her words to heart. I found a trainer who shared my commitment to push back at Parkinson's, and now spend my lunch hour at the gym. I also learned that Yoga is a great way to loosen my stiff body, overcoming my embarrassment over limbs that shake in warrior pose and knees that won't relax when I sit cross-legged on the floor.
I can't be certain that the reason I am still able to work almost full time is due to my commitment to exercise, but I do know that many people I meet at Parkinson's conferences who are eight years into their diagnosis have been forced to take early retirement. Many take the same medications and have had the deep brain stimulation surgery that I had five years ago. What if exercise is the variable? There are many studies that show this to be true.
Most of us know that Parkinson's affects movement, but the loss of dopamine also results in apathy and depression. In August of 2014, we were all stunned when Robin Williams took his life shortly after a diagnosis of Parkinson's. For me, exercise is a key component to maintaining my sense of well-being.
The Parkinson's Foundation is dedicated to educating patients and families through webinars, conferences, an extensive library of literature and a network of support groups. With the help of this and other organizations, I have been able to create for myself an amazing network of support and care.
My goal, and the goal of all of us with Parkinson's is to maintain a high quality of life and independence for as long as possible. Moving Day will highlight many tools that are available including Yoga, dance, Pilates, Tai Chi, stretching and other movement modalities.
Help me continue to push back and keep moving! I thank you for your support and for helping me to reach my fundraising goal of $50,000 to support the vital work of the Parkinson's Foundation. By clicking on the link below you can access my donor page where you can learn more, make a donation or join our team for the event.
Sincerely,
Joe Burger
707-266-6156
Click HERE to visit my personal page. If the text above does not appear as a clickable link, you can visit the web address:
https://movingdaywalk.org/event/moving-day-san-francisco/participant/1256922/
CLICK HERE to access the page for team Shaking Not Stirred (PDers with a Twist).
If the text above does not appear as a clickable link, you can visit the web address:
https://movingdaywalk.org/event/moving-day-san-francisco/team/44867/
Honor Roll
Suzanne Pride Bryan and Pride Mountain Vineyards
Rob Tufel & Michael Sasso
Rich Hallock of Greenspan Adjusters Intl.