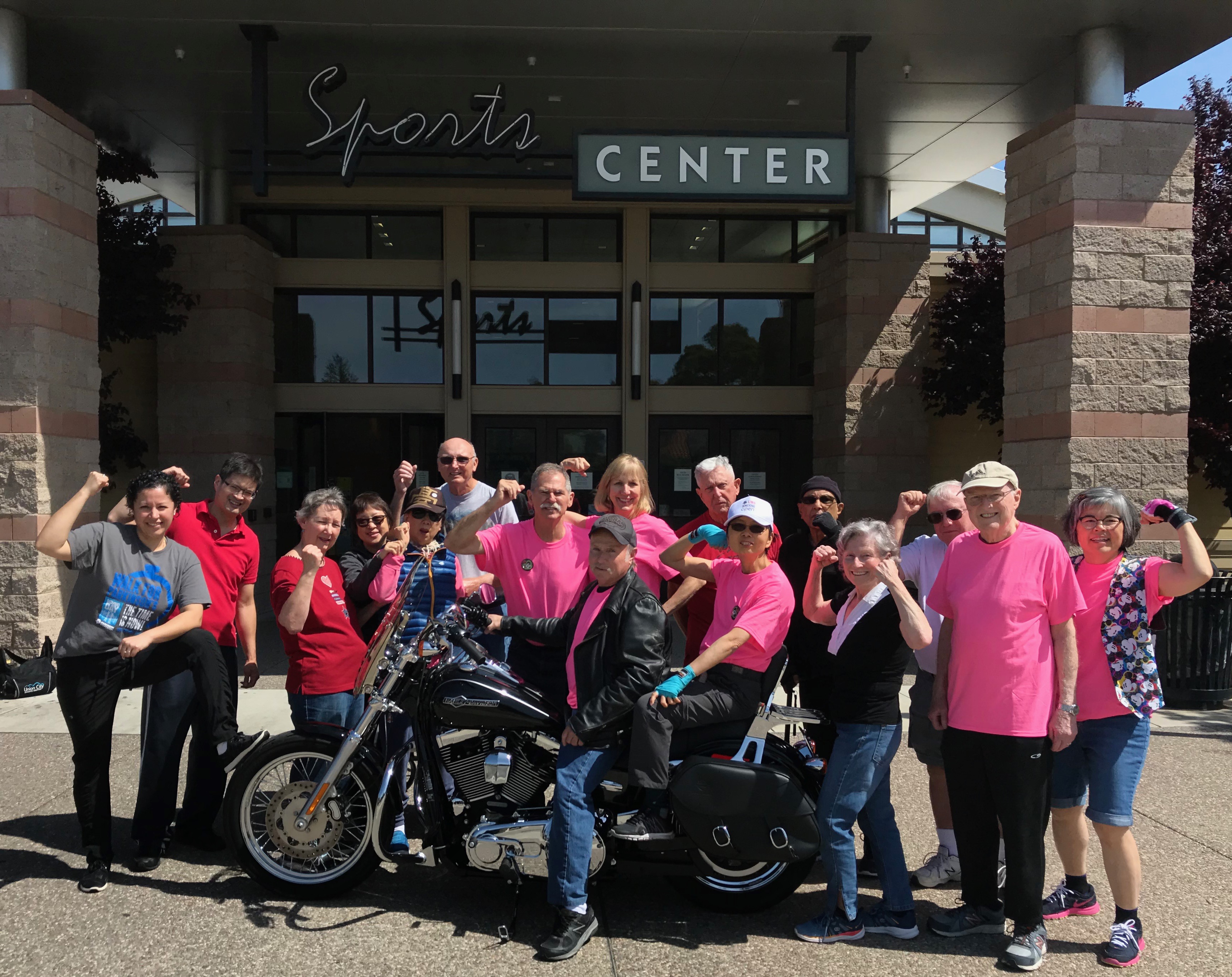 Team Captain
I made a personal donation!
I earned a Moving Day T-shirt!
$1,000 Level Fundraiser
Event:
March 28. 2017
Dear Family,Friends who are like Family and New Friends!
Thank you so very much for your great help, beginning in 2015 when Moving Day tried its wobbly first legs at Guadalupe River Park in San Jose and then graduated to the campus of Evergreen Valley College in South San Jose.
Your support absolutely has transformed how I have come to meet this disease. You made sure I knew that I am not alone, that my feet are light, and I am surrounded by your caring. You have filled me with hope. When I reached out, thank you for grasping my hand and not letting go!
You gave me the courage to speak up, to encourage others, and to advocate for action. Moving Day gives people with Parkinson's disease many ways to move forward—we connect with medical and research opportunities. We try movement activities that exceed anything medicines alone can do. As we are empowered to walk, dance, stretch, and shout, we are actually helping pathways and connections in our brain to be more dynamic and efficient in the face of destroyed neurons and limited capacity. Above all, we can witness for ourselves that we are a part of something much bigger.
Now we find ourselves in year four! I am very happy and humbled to be able to report to you each year, the difference we are making thanks to your generous and faithful sponsorship. Thank you for making all this possible.
With love and gratitude,
Ann