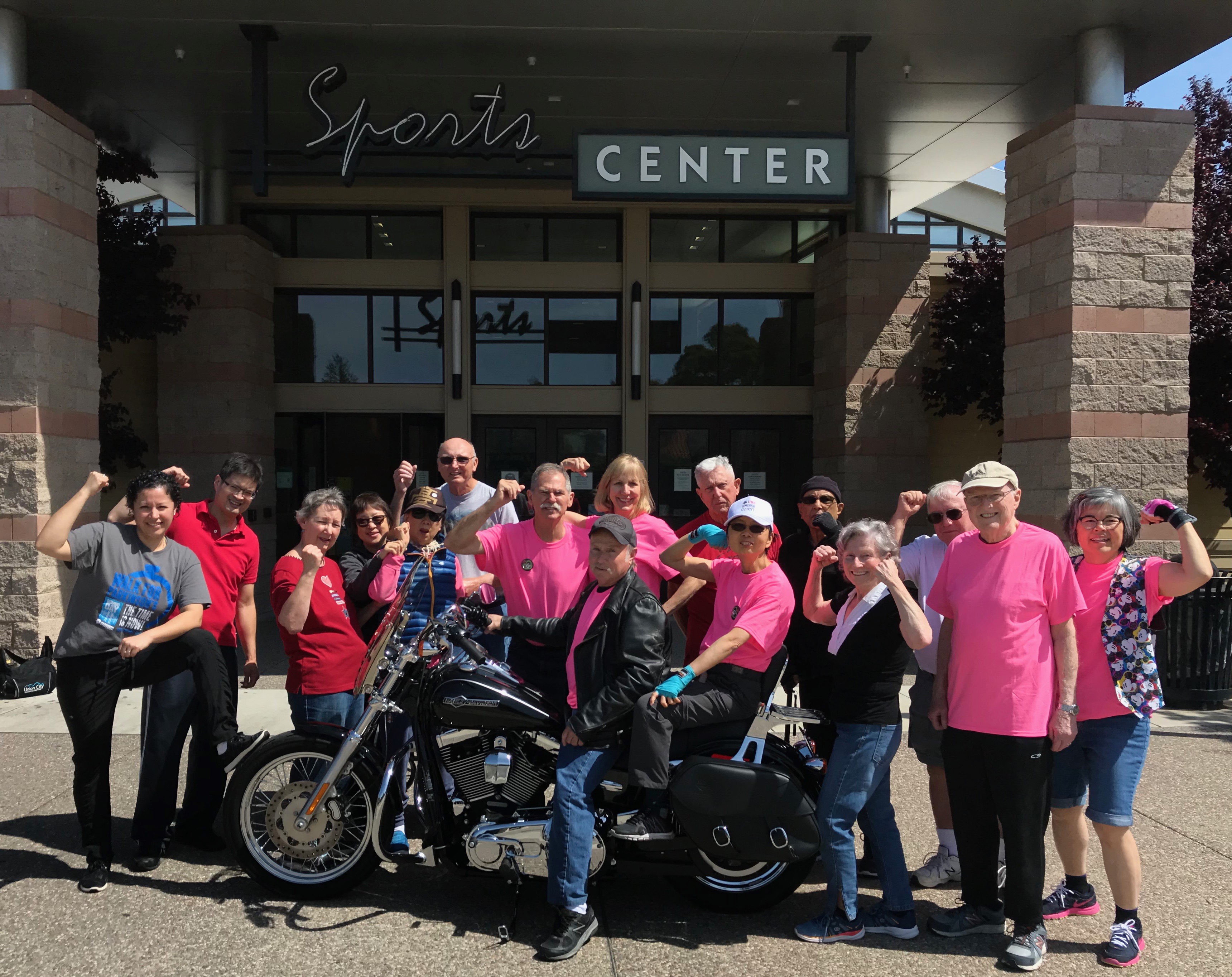 March 2018
Welcome to the newly formed team, "All Aboard Our Union City A Train!" As you may have already figured out, we are a hybrid! Our team name comes from Team Union City Keeps U Moving and Team Ann Boylan and the "A" Train. Also aboard this new created team are members of the long time Fremont Parkinson's Support group.
For many of us our yearly Moving Day journey together began in 2015 at the very first Moving Day San Jose. From a fledgling team, a rookie team captain, a novice advocate for those with Parkinson's disease, and a community manager with vision, began the makings of a dream come true: to bring specialized exercise and physical training to the underserved people with Parkinson's disease in the South and Central East Bay. The Union City Mark Green Sports Center stepped forward to give this program a home as one of the very first local grant winners of Moving Day Bay Area.
In the years that ensued, family, friends and the Union City community generously supported our teams allowing us to give back to the Parkinson Foundation so that it could make a difference for others as it had for us.
Three years after being awarded the first grant, the Union City Sports Center Parkinson Exercise Program received its second award to expand and further meet the diverse needs of its Parkinson's exercise patrons. It is truly a tribute to the dedicated, passionate and tireless support of our instructors, Robert Magbanua, Jessica Velasquez, Carmen Davis and Mike Quebec, and the unsung leadership of Corina Hahn of the Union City Recreational Services division of the city of Union City.
Moreover their support for us goes beyond each day's Parkinson's exercise classes. Under Robert's leadership, one of the city's most popular family events, the Superhero Fun Run highlights support for the Parkinson Foundation and awareness of Parkinson's disease. For the entire month of April the Sports Center promotes National Parkinson's Awareness Month with education, fundraising and support for Moving Day. Then, on the first Saturday of June, Robert and Jessica drive team members and anyone interested in attending Moving Day down to Evergreen Valley College in San Jose.
We feel that this journey with Parkinson's disease has become something truly special, and we are grateful to be part of an ever-widening community of dynamic and caring people. Please join us.
Thank you for visiting our team page, and Welcome Aboard Our Union City A Train!
– To become a member of our team please select the 'Join The Team' button at the top or bottom of the page.
– To donate or visit a team members personal page please select from the 'Team Members' list at the bottom of the page.
Thank you for supporting us and the vital work of the Parkinson's Foundation
Team Members
Please select a team member below to make a donation to this team. If you would like to make a general donation to the team, contact us.
Honor Roll
Ms. Patricia Murphy-Burke
Scott and Sherene Olthoff & Family
Gloria Pacella & Richard Gable