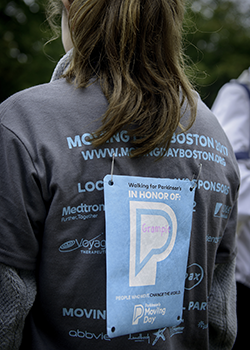 I made a personal donation!
Event:
I am participating in Moving Day® South Alabama, benefiting the Parkinson's Foundation, on Saturday, April 21, 2018, at Spring Hill College.
I will be walking in memory of my aunt, Phyllis Tate Bryars, and in honor of John Ellis, Alicia McBryar, Jane Denmark, Janice Hendrickson, and Jim Barrow.
The event will be a fun-filled, family-friendly event for all ages and abilities. We will be able to enjoy a variety of movement activities yoga, dance, Pilates, Tai Chi, boxing, stretching and much more and celebrate the importance of movement in our lives.
Please consider being a part of my team or sponsoring me, and I encourage you to get your friends, family and coworkers involved.
Thank you for helping me reach my fundraising goal to support the vital work of the Parkinson's Foundation.
Why Move for Moving Day®?
Support our mission to help every person diagnosed with Parkinson's live their best possible life now. Your gift will help us fund better research, better treatment and better lives.