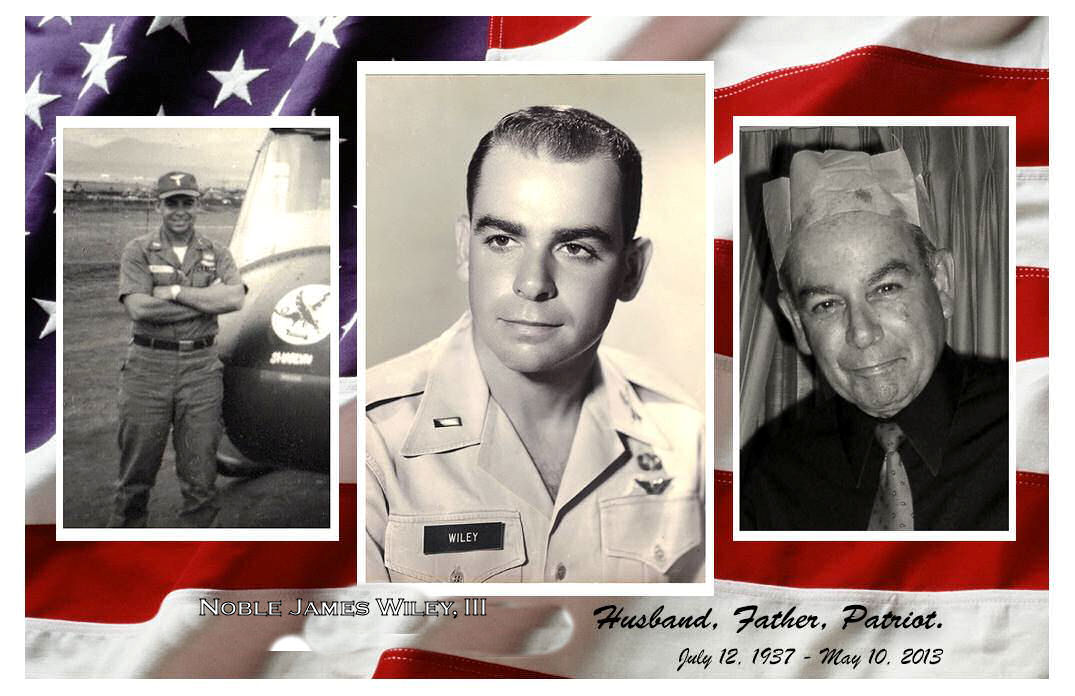 Team Captain
I earned a Moving Day T-shirt!
$500 Level Fundraiser
Event:
Noble J. Wiley III "Jim", 75, retired Army Lieutenant Colonel died May 10, 2013, while peacefully resting at his home in Fairfax, VA after a long and courageous battle with Parkinson's disease. Jim was commissioned as a 2nd lieutenant in the Army in 1960 after graduating from the United States Military Academy at West Point. He served 22 years in the Army including two tours in Vietnam as a helicopter pilot. In 1975, Jim's final assignment with the Army brought him and his family to Fairfax. After retiring from the military in 1982, he continued his career with EDS in Northern Virginia. Jim was an avid golfer, enjoyed traveling and loved cheering on his children during sporting events and in their personal pursuits. Jim loved his family and service to his country. We walk for Jim as Wiley's Warriors!
Why Move for Moving Day®?
Did you know that someone is diagnosed with Parkinson's disease every 9 minutes in the United States? No one should have to face Parkinson's alone. That is why the Parkinson's Foundation provides a community of support to give people the resources and help they need to live well with Parkinson's.
Support our mission to help every person diagnosed with Parkinson's live their best possible life now. Your gift will help us fund better research, better treatment and better lives.