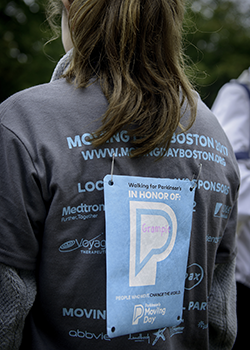 I am participating in the Moving Day Tampa Bay event on Saturday, April 7th! (I'm hoping Mara and Coby will be participating, too!) It will be a fun-filled, family-friendly event for all ages and abilities and will help raise money. Every 9 minutes, someone is diagnosed with Parkinson's. With your support, we can help the foundation's mission to improve the quality of care for people with Parkinson's Disease through research, education, and outreach.
No matter what you can afford, every dollar counts! So please make a donation on my behalf.
Thank you so much for all of your support!
Jen