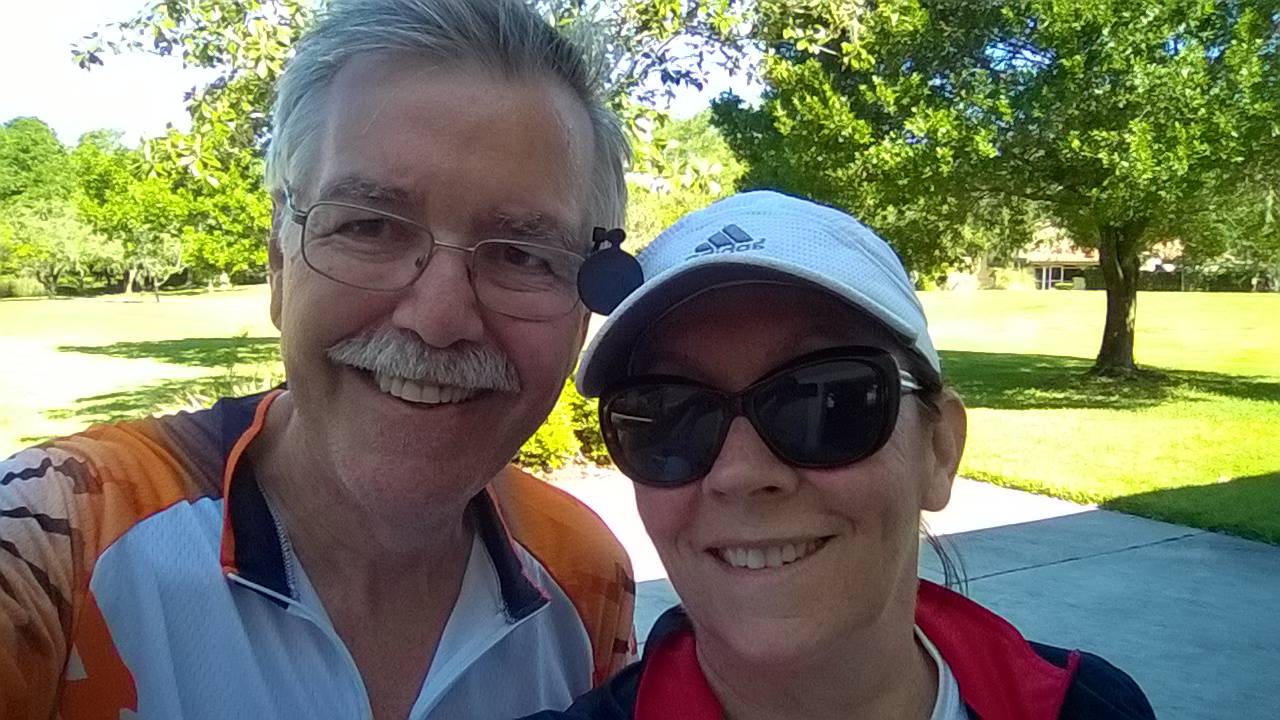 $2,500 Team Champion Level
Event:
Welcome to our Moving Day® Team Page!
In the United States, 50,000-60,000 new cases of Parkinson's disease (PD) are diagnosed each year, adding to the one million people who currently have PD.
Join our team, Paul's Peloton, for the local Parkinson's Foundation Moving Day® walk, the first nationwide grassroots campaign that spotlights the disease on a national level and gives the chance to raise awareness and funds in our own community. Your support will help us continue improving the quality of care for those living with Parkinson's disease. This inspirational walk event will take place on 04/07/2018 at University of South Florida. Our team goal is to raise $3,000 to help make life better for the one million people living with Parkinson's. Paul has committed to match my total donations dollar for dollar up to $3,000. Not only is Paul inspirational but he is feeling generous. Please support our efforts and make a donation today. No amount is too small… I just can't do it without you!
– To become a member of our team please select the 'Join The Team' button at the top or bottom of the page.
– To donate or visit a team members personal page please select from the 'Team Members' list at the bottom of the page.
Thank you for supporting us and the vital work of the Parkinson's Foundation.
or
Go to at www.MovingDayTampaBay.org search under our Team Name, Paul's Peloton
or
Make Checks/Money orders payable to: Parkinson's Foundation
Memo line: (Paul's Peloton)
Mail to: Parkinson's Foundation
Attn: Moving Day® Tampa Bay
200 SE 1st Street
Suite 800
Miami, FL 33131
Team Members
Please select a team member below to make a donation to this team. If you would like to make a general donation to the team, contact us.
Honor Roll
Anthony's Pizza Holdings Company, LLC.