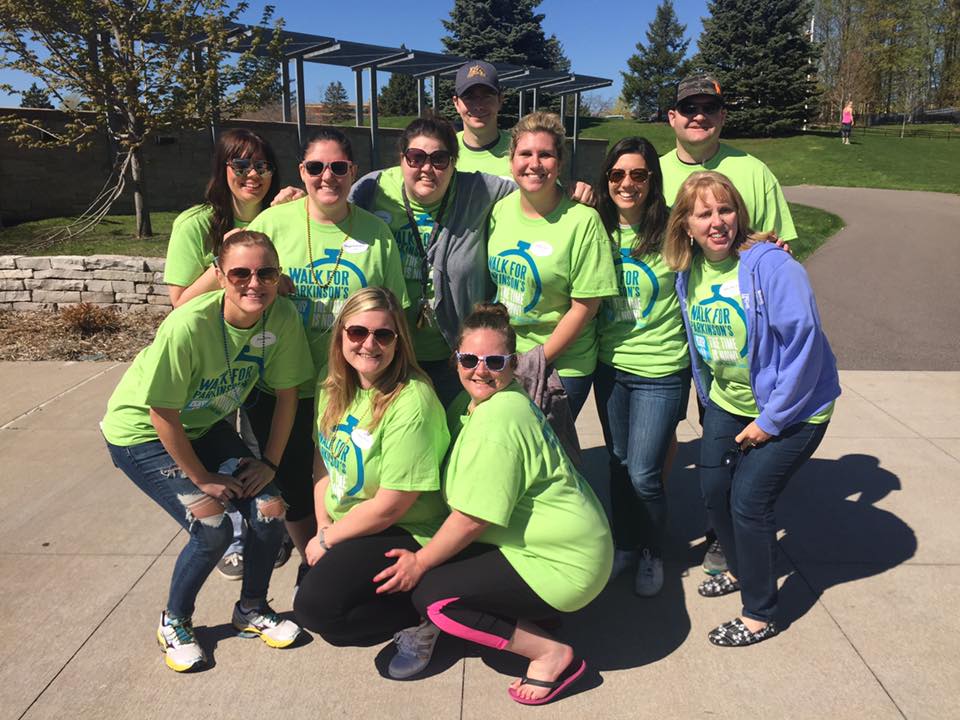 I earned a Moving Day T-shirt!
Event:
I am participating in Moving Day® Twin Cities, benefiting the Parkinson's Foundation Minnesota Chapter, on Saturday, May 5, 2018, at the Hilde Performance Center & Park.
The event will be a fun-filled, family-friendly event for all ages and abilities. We will be able to enjoy a variety of movement activities yoga, dance, Pilates, Tai Chi, boxing, stretching and much more and celebrate the importance of movement in our lives.
This event is extremely close to my heart, as I got involved many years ago because my grandfather, Harold, had Parkinson's. He's since passed away, but the event and the community are still a significant part of my life and year.
Please consider donating to this event, or even better, join my team in representing, as well as volunteering that morning 🙂
Trust me, you won't regret it!
Thanks!
Laura