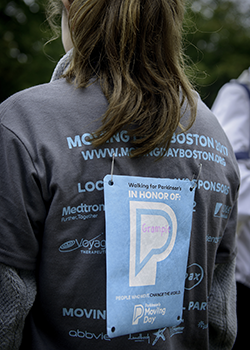 Team Captain
I earned a Moving Day T-shirt!
$1,000 Level Fundraiser
Event:
Father, Dad, Brother, Husband, Grandpa.
My Dad is many things and is many things to me and my family. He is the reason I am participating in this fundraiser to raise money to further understand this disease that has consumed our world for the last 19 years. My Dad is the 4th member of his family to have a Parkinson's and since his diagnosis, his younger brother Larry has also been diagnosed. It is a struggle to see how this disease has progressed and how it has impacted our family.
I encourage you to join our team and help with our fundraising efforts! Any dollar amount is helpful and I truly appreciate your donation!
Thank you,
Sheila
Honor Roll
Marlin & Catherine Quarberg
Daniel, Marissa, Jasmine, and Joseph Quarberg