Parkinson Beaters Movement Believers
Captain:
Susan Boor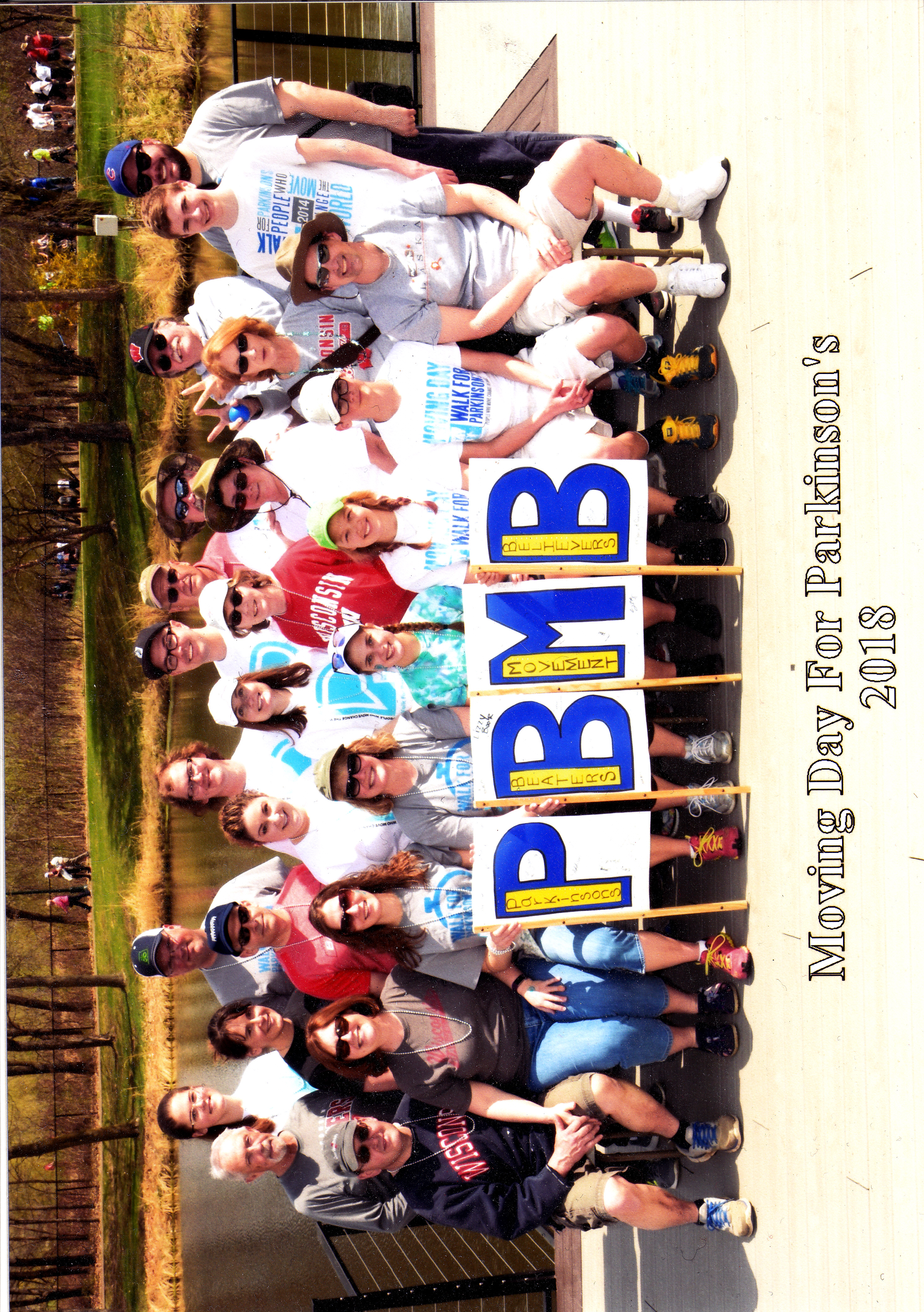 $5,000 Team Champion Level
Event:
PB & MB 2019
I like to start projects. And I like to solve problems. And deep down in my gut I believe a solution waits for every problem. These three traits (Susy might call them character flaws.) have served me fairly well as an engineer where solving the problem is the goal. We generally pass the solution on to someone else for full implementation. But, on the home front, solving the problem is not the same as having a solution. I might have some idea that a radio controlled winch, a couple of hundred feet of cable, assorted guides and pulleys, and a panel rack might enable a single person to reroof the barn. That idea is not a new roof. If the barn needs a new roof now and the wiring in your living room is exposed because you tore out the false ceiling so the floor of the new upstairs bathroom could be reinforced to support the claw foot tub currently keeping you company in the previously mentioned living room you might just take a step back and re-assess the situation before ordering cable…. Understanding your limitations and learning to accept them is quite possibly the beginning of wisdom. I'm pretty sure I saw used aircraft cable for sale someplace last week. If I just…
We try for a some humor. Deep down in my gut I believe there is a solution for Parkinsons. Our solution as a team is to raise awareness and money for care and a cure.
Welcome to our Moving Day® Team Page!
In the United States, 50,000-60,000 new cases of Parkinson's disease (PD) are diagnosed each year, adding to the one million people who currently have PD.
Join our team for the local Parkinson's Foundation Moving Day walk, the first nationwide grassroots campaign that spotlights the disease on a national level and gives the chance to raise awareness and funds in our own community. Your support will help us continue improving the quality of care for those living with Parkinson's disease.
– To become a member of our team please select the 'Join The Team' button at the top or bottom of the page.
– To donate or visit a team members personal page please select from the 'Team Members' list at the bottom of the page.
Thank you for supporting us and the vital work of the Parkinson's Foundation Minnesota Chapter.
Team Members
Please select a team member below to make a donation to this team. If you would like to make a general donation to the team, contact us.
Honor Roll
Not just anybody can grow succulents
Check out the Pittsviille garage sale!
the things you an do with guords
The amazing multiplying succulents
In honor of putting of the barn roof
Lester Buildings Employees