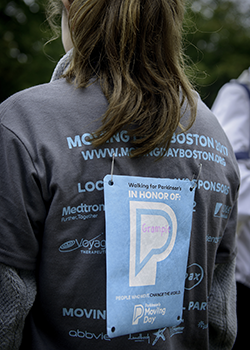 I earned a Moving Day T-shirt!
$1,000 Level Fundraiser
Event:
Hi friends – I'm participating in Moving Day on Saturday April 27th in Winston-Salem, NC with my sister Jenny. Moving Day is an annual fundraiser for the National Parkinson's foundation. Many of you know that my mom was diagnosed with Parkinson's disease about five years ago. Learning about about Parkinson's and other movement disorders through my mother's experience has been incredibly eye-opening. This is a disease that seems to be incredibly common and often has devastating outcomes. The only good news is that there is a large body of great research underway, and hopefully, better treatments are in the pipeline. Please consider donating to this effort – any help will be greatly appreciated.
Thank you very much for your consideration.
Andrea