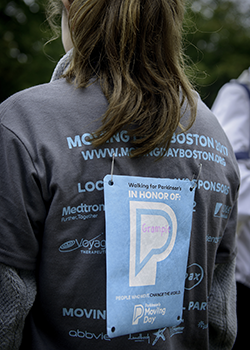 Team Captain
I made a personal donation!
Event:
Welcome to my page!
My grandfather, Bill Goodman, was diagnosed with Parkinson's disease in 2005. After a 13 year battle with the disease, he passed away this past December. Before his death, he participated in research that hoped to find ways to alleviate symptoms associated with Parkinson's.
My partner, Gabby, and I decided to make a team and to walk in honor of my grandpa and his fight against Parkinson's. The Parkinson's Foundation funds cure-focused research, and provides care and resources to those currently affected by the disease. Any and all donations make a difference and get us closer to finding a cure!