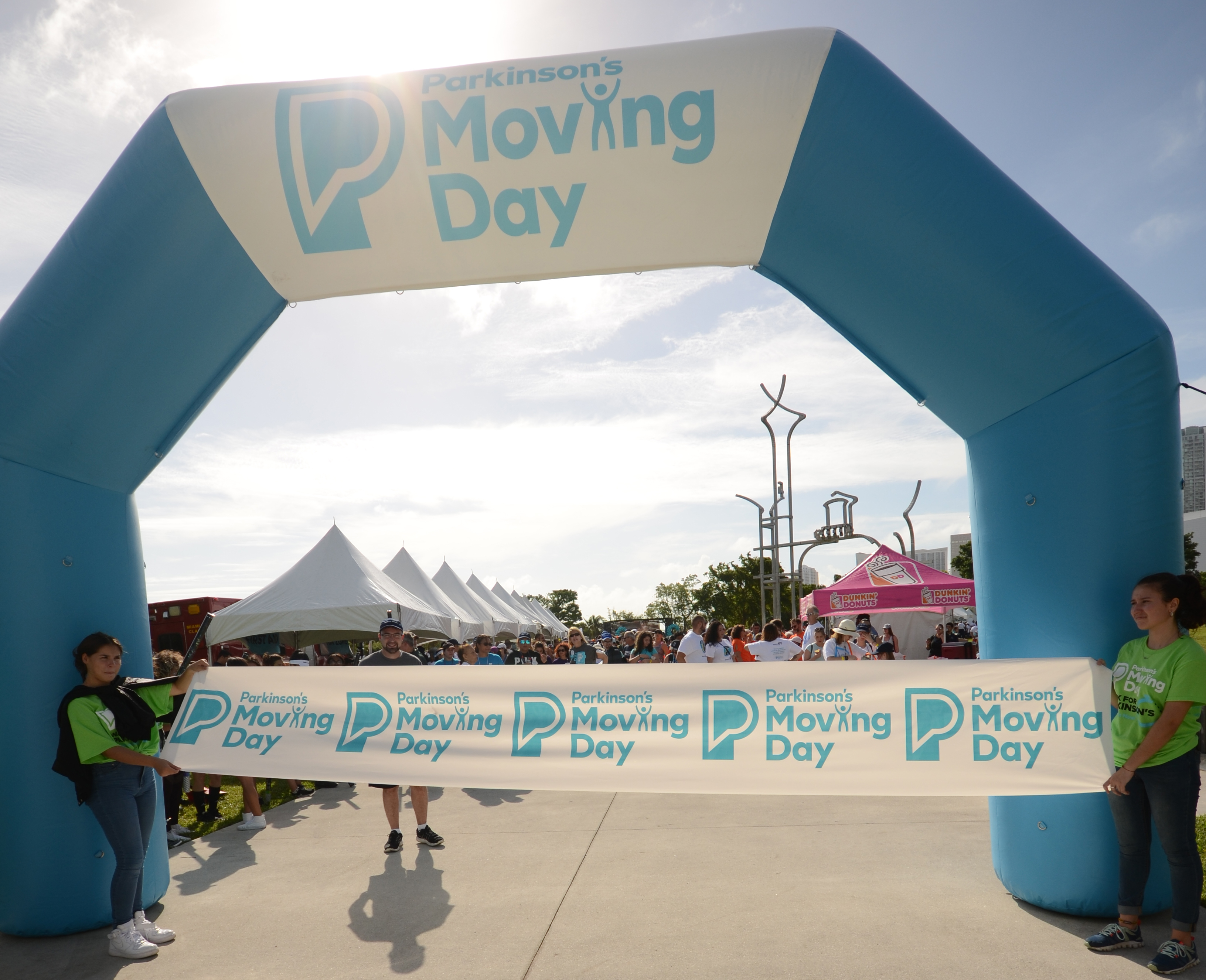 Welcome to our Moving Day® Team Page!
I created this team to help raise awareness and funds for Parkinson's disease (PD). A few years ago, Kevin M Weidner (my husband and Kelly and Hunter's dad) was diagnosed with PD. He was 55 yrs old when he was diagnosed.
Parkinson's disease (PD) is a long-term degenerative disorder of the central nervous system that mainly affects the motor system. The symptoms generally come on slowly over time. Early in the disease, the most obvious are shaking, rigidity, slowness of movement, and difficulty with walking. There is no cure for PD.
In the news recently, one of the big pharma's decided to stop it's research on Alzheimer's and Parkinson's diseases, which is devastating for those suffering from these diseases. It is now up to smaller pharmaceutical companies and foundations to raise money for research.
In the United States, 50,000-60,000 new cases of Parkinson's disease (PD) are diagnosed each year, adding to the one million people who currently have PD.
Join our team for the local Parkinson's Foundation Moving Day® walk, the first nationwide grassroots campaign that spotlights the disease on a national level and gives the chance to raise awareness and funds in our own community. Your support will help us continue improving the quality of care for those living with Parkinson's disease.
– To become a member of our team please select the 'Join The Team' button at the top or bottom of the page.
– To donate or visit a team members personal page please select from the 'Team Members' list at the bottom of the page.
Thank you for supporting us and the vital work of the Parkinson's Foundation.
Team Members
Please select a team member below to make a donation to this team. If you would like to make a general donation to the team, contact us.