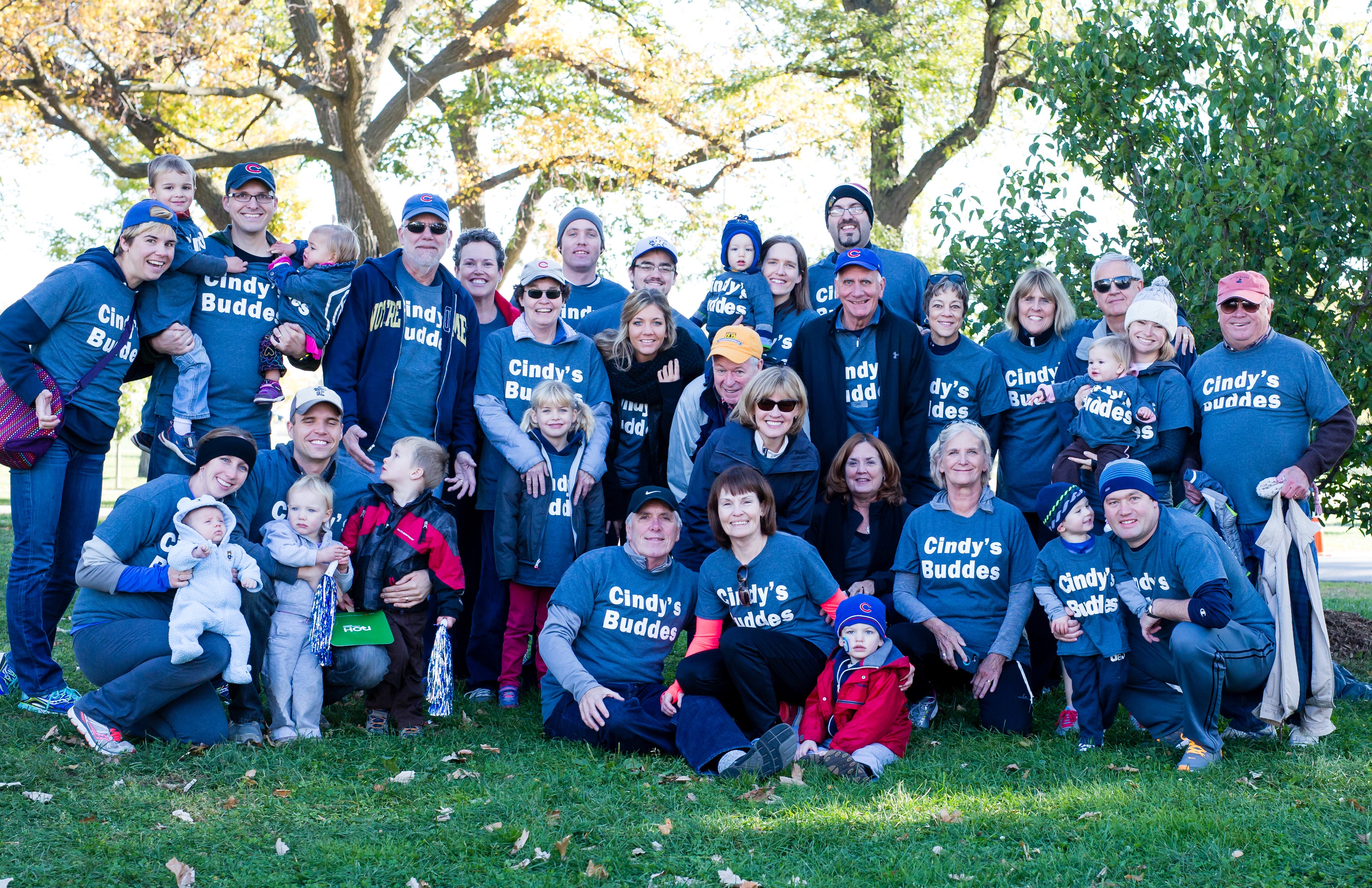 $50,000 Team Champion Level
Event:
Welcome to Team Cindy's Buddes!
We are excited to be walking again this year at Moving Day Chicago to support Cindy and raise funds for the National Parkinson's Foundation.  This is the 3rd year that Team Cindy's Buddes will walking at this event.
We have a big goal this year: GATHER A TEAM OF 70 WALKERS to come out and join us on October 15 for Moving Day Chicago.  This would be double the number of walkers on Team Cindy's Buddes since the first year (2015).
It would mean so much to her to have such a huge group walking with her. We will walk together in honor of Cindy and all that she does on a daily basis to live above and beyond her PD diagnosis.  Walking with us or supporting our team financially will also help the National Parkinson's Foundation continue to improve the quality of care for those living with the disease.
In the United States, 50,000-60,000 new cases of Parkinson's Disease (PD) are diagnosed each year, adding to the one million people who currently have PD.  So if you can't come out and walk, please consider still making a donation!
To become a member of our team please select the Join The Team button at the top or bottom of the page.
To donate or visit a team members personal page please select from the Team Members list at the bottom of the page.
Thank you for supporting Team Cindy's Buddes!
We look forward to seeing you on October 15th!!
Team Members
Please select a team member below to make a donation to this team. If you would like to make a general donation to the team, contact us.