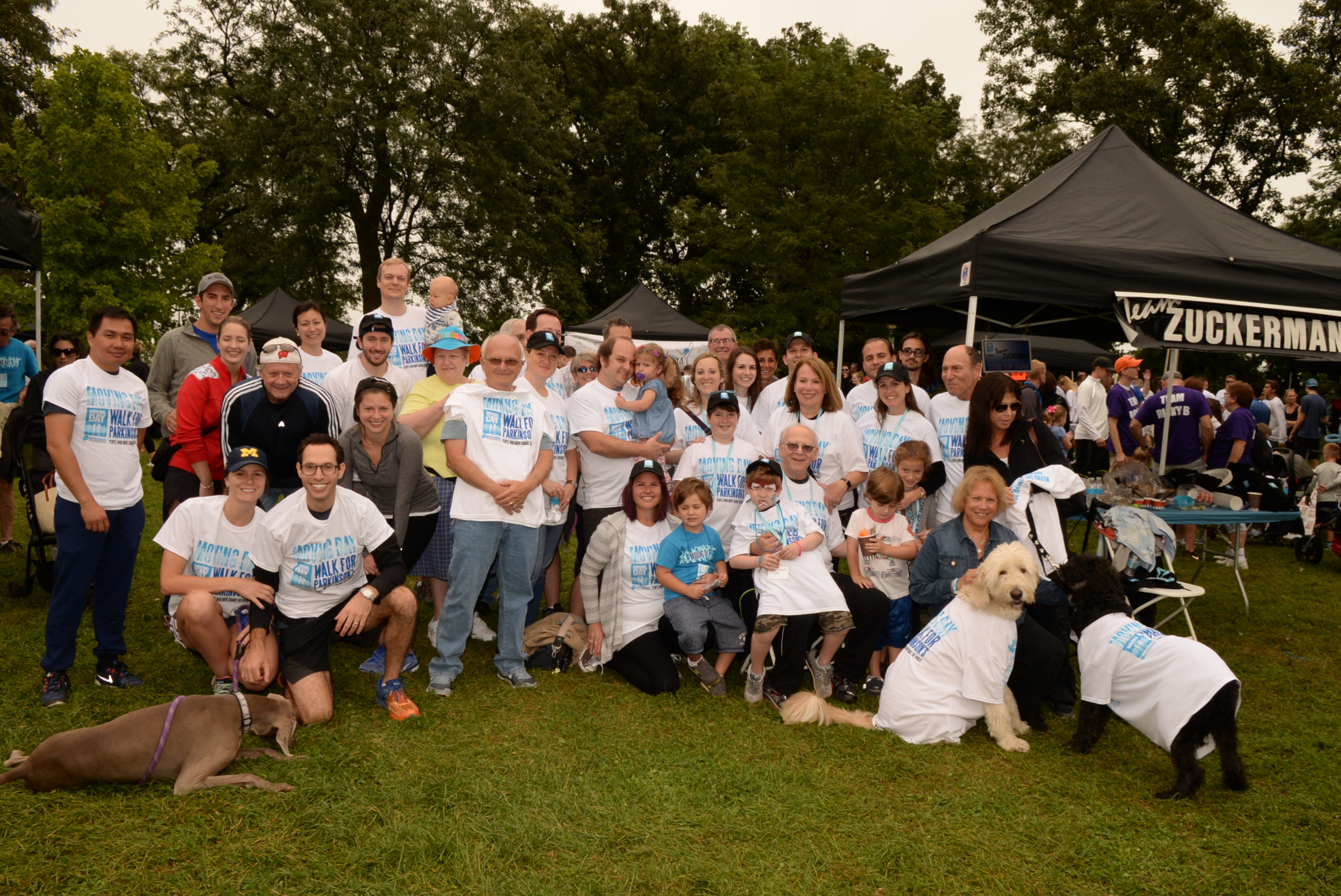 $50,000 Team Champion Level
Event:
Dear Friends and Family,
Again, I am asking you to support the work of the Parkinson's Foundation. The work they do to raise awareness of the disease, support research and help to provide breakthrough treatments and strategies offers empowerment to those afflicted. I have benefited myself all these years from their direct support to people.
I would love for you to join me and my family to participate in the Moving Day Chicago Walk event on Sunday, October 15th, 2017, sponsored by the Parkinson's Foundation. The walk will be held at Lincoln Park-South Fields, North Stockton Drive, Chicago. Registration opens: at 9:00 a.m. and the walk start time begins at 10:30 a.m.
The walk will be a celebration of movement, with a special Movement Pavilion featuring yoga, dance and much more. It's a really fun family event, so bring your children and grandchildren. The goal of this event is to raise money to make life easier for people like myself, through expert care and research.
I need people like you on my team. Your support honors me and I thank you in advance. If you are unable to attend, please make your donation and support the Parkinson's Foundation. To learn more, please go to www.parkinson.org.
I look forward to seeing you at Moving Day on October 15th, 2017.
Sincerely,
Sherwin and Family
Team Zuckerman
Movingdaywalk.org/Sherwin
Team Members
Please select a team member below to make a donation to this team. If you would like to make a general donation to the team, contact us.
Honor Roll
Sheri and Sherwin Zuckerman
Weinger/Spector Foundation
Marv, Jan Rotter & Family
Jan,Jerry Rotter and family
Company Wine Family Donor Advised Fund
Michael Abrams & Douglas Elliott
Jody Brott and Phil Bronstein
Johanna and Joseph and Olivia Bella
Cohen & Hacker Architects