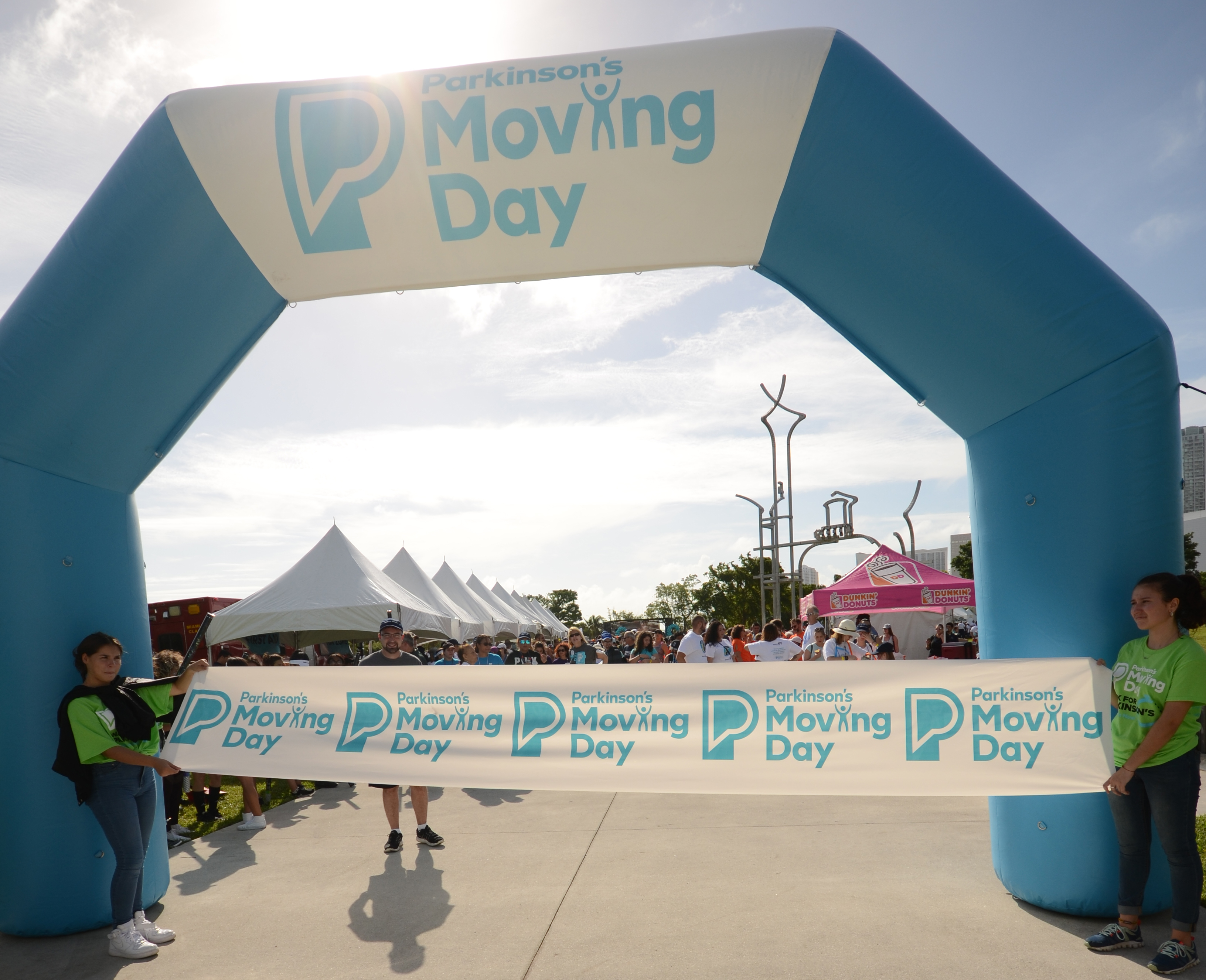 $30,000 Team Champion Level
Event:
Hi and thanks for checking out the Pamlico PEP's Moving Day® Team Page..
You may be wondering, "What is Pamlico PEP? And what does it have to do with Moving Day?" or even, "What is Moving Day?"
If you are reading this, you likely know some of us in Pamlico County who are living with Parkinson's Disease. Or perhaps you know some of the volunteers who give so generously of their time with the various exercise programs that've become an important part of life for those with Parkinson's in the County.
No cure for PD has been discovered. Lots of research is going on that could lead to a treatment that stops the progression but the dots haven't quite connected. And so, we wait… though not idly. That's because research is also showing that our symptoms can be lessened if we exercise. As physical therapist Jennifer Smart says, "Exercise is medicine."
Jennifer has put that into practice in Oriental. In January 2015, she set up Park n Ride, a forced-exercise PD-specific program using tandem bikes. She matched strong local cyclists as captains on the front seats and people with Parkinson's in the back. It clicked, this idea of treating a movement disorder with movement. 2-1/2 years later, those of us with Parkinson's in Pamlico County have an array of PD-specific exercise options – the biking, dance, Rock Steady Boxing among them. Thanks to Jennifer's initiatives and a group of committed volunteers, we have a lot more going on than you'd expect in a small rural county with 2 traffic lights and fewer than 13,000 people.
This movement-is-medicine idea is gaining traction in the PD world and more doctors may mention exercise to their PD patients. However, not many are specific about what activity would help best. With that in mind, Jennifer proposed a "PEP Retreat." PEP stands for "Parkinson's Exercise Prescription" and the retreat would be a weekend event where people with Parkinson's from eastern NC could learn what exercise worked for them. She applied for a Parkinson's Foundation Community Grant this year on behalf of the Pamlico Coastal Activities Council. The grant was awarded, and thanks to that, people with Parkinson's in the region will be coming to Oriental for the PEP Retreat on Oct 28-29 to sample boxing, biking, dancing, Nordic walking, yoga, LSVT and PWR! regimens. (If you or anyone you know would like to attend, more info can be found at www.pepretreat.com)
That generous grant, which keeps the cost affordable for participants, is just one of the resources that the Parkinson's Foundation and its Triangle Chapter provide to people living with Parkinson's. Much of that is paid for with money raised at Moving Day, the PF's biggest fundraiser of the year. This year it seemed fitting that some of us from Oriental and Pamlico County go up to Cary on October 1 and walk the walk on Moving Day, as Pamlico PEP.
Also, the Moving Day organizers wanted to include the tandem bikes in the program that day, alongside the other featured therapies that will be on display. Jennifer and Rita Vorleiter – who has been an especially enthusiastic supporter of the bike program and a volunteer from way before Day 1 – will take several tandems from our fleet to set up at one of the pavilions at Moving Day, where they will demonstrate and explain how we did it here.
Thank you for taking the time to read this and for your interest in exercise as an important therapy for Parkinson's.
– To become a member of our team, please select the 'Join The Team' button at the top or bottom of the page.
– To donate or visit a team member's personal page, please select from the 'Team Members' list at the bottom of the page.
Thank you for supporting us and the work of the Parkinson's Foundation
Team Members
Please select a team member below to make a donation to this team. If you would like to make a general donation to the team, contact us.