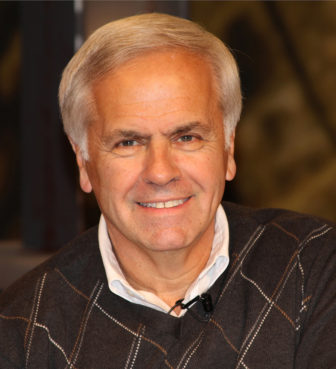 The Parkinson's Foundation Ohio and Moving Day Cleveland are pleased to announce the 2019 Honorary Walk Chair – Les Levine.
Les has had a 50-year esteemed career covering sports on Radio/TV. He has been on radio or TV virtually every weekday since 1989 on WERE and WHK Radio, on SportsChannel, Cablevision, Adelphia, Time Warner and Spectrum Sports. He currently free lances on 92.3 The Fan and is the Vice President of the Greater Cleveland Sports Hall of Fame.
Les has done TV play-by-play for over 2,000 events, including Kent State basketball and football, Cleveland State basketball, Cleveland Crusaders hockey, Cleveland Thunderbolts Arena Football, and hundreds of high school games.
Additionally, he is a weekly Award Winning Sports Columnist for the Cleveland Jewish News, an Ohio Radio and Television Hall of Fame Inductee, and recently was named by Cleveland.com as one of Cleveland's Top 100 Cleveland Radio Personalities in History.
Les is a graduate of Brush High School in Lyndhurst, Ohio and The Ohio State University.
He was diagnosed with Parkinson's Disease in April 2018.