Welcome Sam Cheung to Moving Day Boston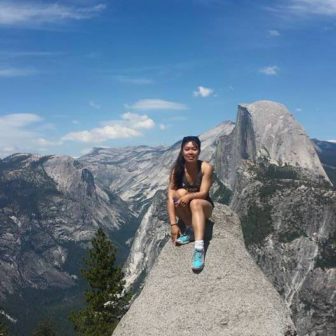 I am very excited and grateful to be joining Parkinson's Foundation's Moving Day team as the new Community Development Manager. My most recent role was with Franciscan Children's, a special hospital and school for children in Brighton. There I helped manage many signature events such as the Boston Wiffle Ball Challenge, community events like the 5K/10K/Walk as well as many volunteer opportunities. I also work part-time as event staff for the Boston Bruins Foundation (in case you are wondering, my favorite player is Blades!). I am very passionate about the non-profit event world and am excited to support the Parkinson's Foundation and our mission to make life better for people living with PD!
Having been born and raised in Boston, I hope to make a huge impact on Moving Day in Boston (and beyond!). I'm very motivated to get out into the field and learn about the Parkinson's community and all the wonderful people who are a part of it, like YOU. I look forward to hearing more stories from all of you as we continue to raise awareness and funds to support research toward a cure.