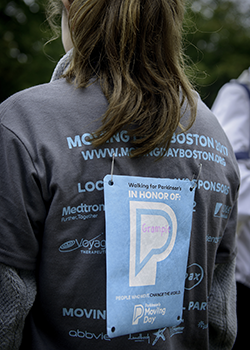 I made a personal donation!
I earned a Moving Day T-shirt!
Event:
So, I am posting this a little late this year. Between work (8 budgets for grant renewals), graduations and moving K K back to Broward County its been a little hectic. I am participating in Moving Day® Broward, benefiting the Parkinson's Foundation, on Sunday, May 6, 2018 at Nova Southeastern University. In honor of my brave friend JoAnn Roberts.
The event will be a fun-filled, family-friendly event for all ages and abilities. We will be able to enjoy a variety of movement activities yoga, dance, Pilates, Tai Chi, boxing, stretching and much more and celebrate the importance of movement in our lives
Please help me reach my fundraising goal $250, to support the vital work of the Parkinson's Foundation.
Why Move for Moving Day®?
Did you know that someone is diagnosed with Parkinson's disease every 9 minutes in the United States? No one should have to face Parkinson's alone. That is why the Parkinson's Foundation provides a community of support to give people the resources and help they need to live well with Parkinson's.
Support our mission to help every person diagnosed with Parkinson's live their best possible life now. Your gift will help us fund better research, better treatment and better lives.