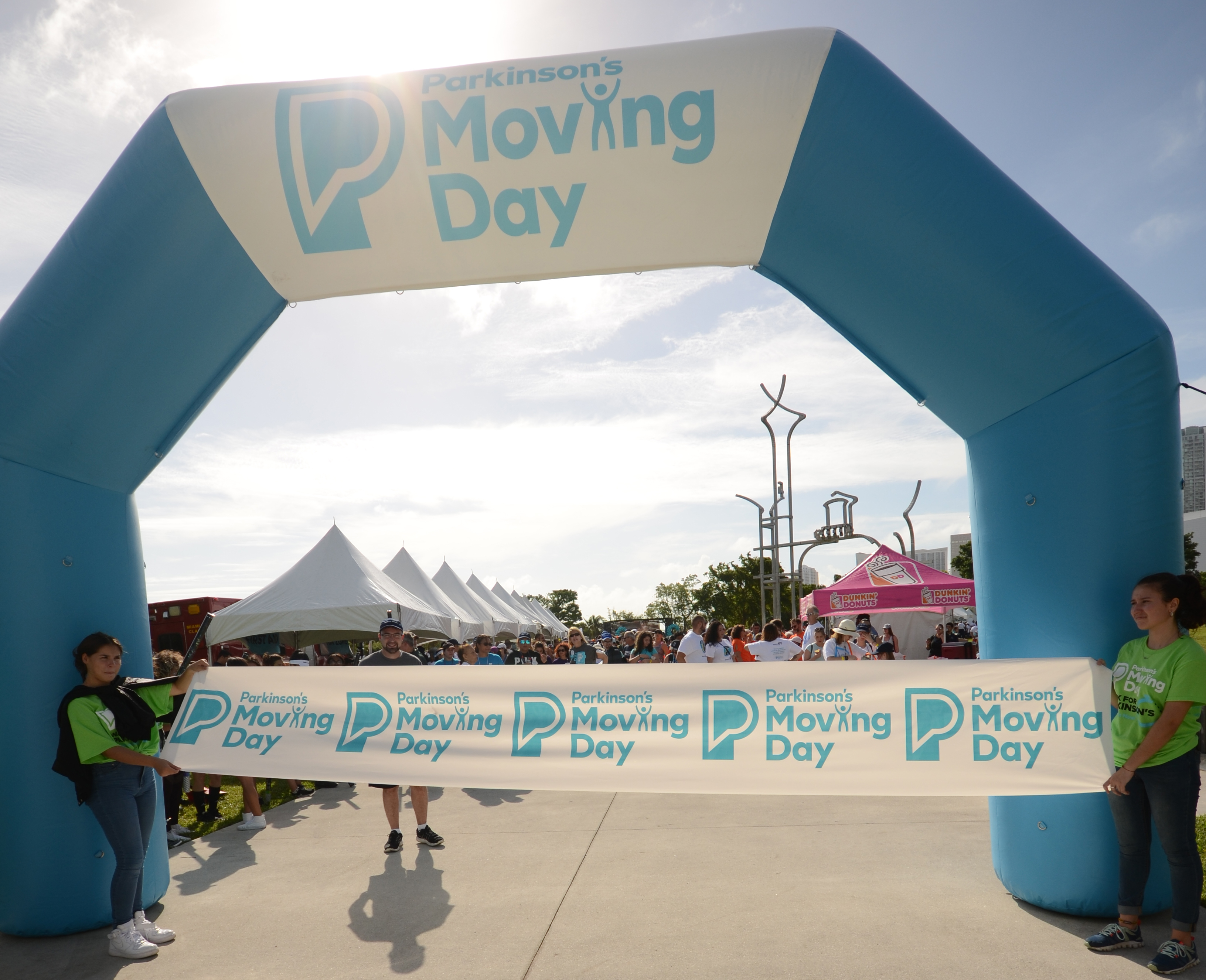 Welcome to our Moving Day® Team Page!
In the United States, 50,000-60,000 new cases of Parkinson's disease (PD) are diagnosed each year, adding to the one million people who currently have PD.
Join our team for the local Parkinson's Foundation Moving Day® walk, the first nationwide grassroots campaign that spotlights the disease on a national level and gives the chance to raise awareness and funds in our own community. Your support will help us continue improving the quality of care for those living with Parkinson's disease.
As most of you know, our mother Maria Teresa passed away a little over a year ago due to complications from PD. She was a woman full of life and lots of personality. Slowly this debilitating disease changed her life and her spirit like a slow burning candle. Likewise my father-in-law, Arnaldo, also suffered from PD until his light blew out 6 years ago. It is for their memory that we participate in Moving Day Broward with the Parkinson's Foundation. Our walk is not only to honor those who suffer from PD but also for their caregivers since it's very sad to see our loved ones deteriorate from this neurological disease. Are you aware that PD can affect people in very different ways? That thousands of people are misdiagnosed or not diagnosed at all? Through the help of the Parkinson's Foundation there are so many resources available for sufferers and their caregivers which I had never known about until I joined this committee. Our fundraising not only help with research but actually help the Parkinson's community by providing grants for free classes, centers of excellence network, regional forums and local health trainings.
– To become a member of our team please select the 'Join The Team' button at the top or bottom of the page.
– To donate or visit a team members personal page please select from the 'Team Members' list at the bottom of the page.
Help us spread the word to our south Florida communities by letting them know about our Moving Day Broward event on May 6, 2018 at Nova Southeaster University. Come out and walk for someone you love. Let's show our community that together we can make a difference.
Thank you for supporting us, Quiroga-Fernandez Team
Team Members
Please select a team member below to make a donation to this team. If you would like to make a general donation to the team, contact us.
Honor Roll
Dr. Judith 'Judy' (Walters) Stein PhD
In Memory Of Maria Quiroga