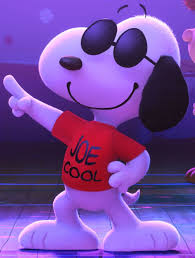 Welcome to Team Joe Cool's Moving Day® Fundraising Page!
In the United States, 50,000-60,000 new cases of Parkinson's disease (PD) are diagnosed each year, adding to the one million people who currently have PD.
Join our team on Sunday, May 6th, 2018, for the local Parkinson's Foundation Moving Day® walk. The first nationwide grassroots campaign that spotlights the disease on a national level and gives the chance to raise awareness and funds in our own community. Your support will help us continue improving the quality of care for those living with Parkinson's disease.
This Team is dedicated to and in Honor of Joseph Gorden, who is currently living with and fighting this horrible disease.
Proceeds from Moving Day support local communities and the Parkinson's Foundation National Mission by providing the following:
· the life-saving Aware in Care hospitalization kits
· Free Resources like Educational Books for people with Parkinson's and their families
· Toll-free Helpline (1-800-4PD-INFO)
· Wellness Classes: exercise classes, art and music therapy, dancing, boxing, tai chi, and voice therapy
· Delivering expert care to more than 100,000 Parkinson's patients worldwide through our Center of Excellence network
· Funding cutting-edge research like the Parkinson's Outcomes Project, aimed at better treatment and care
– To become a member of our team please select the 'Join The Team' button at the top or bottom of the page.
– To donate or visit a team members personal page please select from the 'Team Members' list at the bottom of the page.
Please kindly consider sharing this with your friends, family, and co-workers.
Thank you for supporting us and the vital work of the Parkinson's Foundation.
Team Members
Please select a team member below to make a donation to this team. If you would like to make a general donation to the team, contact us.
Honor Roll
Dr. Judith 'Judy' (Walters) Stein PhD
The Benevity Community Impact Fund
Mike and Scarlett Mankowsky