Event Details
Date: Saturday, June 2, 2018
Location: Lincoln Memorial Reflecting Pool | MAP
2 Lincoln Memorial Circle NW, Washington, DC 20037
Registration opens: 9:00 a.m. | Walk start time: 10:30 a.m.
Contact: Tami Brown | ph: 301-329-2673 | tbrown@parkinson.org
Website: www.parkinson.org
Click Here for Printable version of the Event Details.
WALK ROUTE: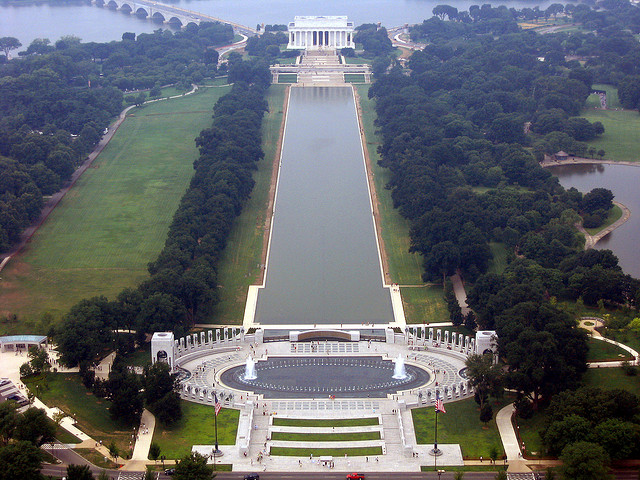 The route is just over a mile and begins and ends at the Arch on the Lincoln steps side. Follow the outer sidewalk trail down to 17th St, make a left on the outer sidewalk trail and head back towards the Lincoln steps and back around to the Arch.
If you're looking for a longer route, feel free to loop twice.
There is something for everyone! If you're not up to walking you can hang out in the HUB where the PD resources are or in the Calming/Refreshment Tent.
DIRECTIONS AND PARKING
Public Transportation is the best option for reaching National Mall and Memorial Park sites easily. General parking is available along Ohio Drive, SW between the Lincoln and Thomas Jefferson Memorials. Handicap parking located on Daniel French Dr. & on South side of Lincoln Memorial. Best drop-off point is Lincoln Memorial Circle. Parking around the Lincoln Memorial is extremely limited. Parking meters are restricted to three hours maximum. Please plan ahead. Carpooling and Metro Transit strongly encouraged. Closest Metro station is Foggy Bottom (Blue-Orange-Silver). There is only one exit at Foggy Bottom on 23rd Street. From the metro, make an immediate right turn onto 23rd Street, and follow down to the memorial.  PLEASE BE SURE YOU LEAVE AMPLE TIME FOR PUBLIC TRANSPORTATION. Our site is about a 15-20-minute walk depending on your speed from the Metro station.
*If you will be driving into the site it is very important you follow instructions on parking signs and meters*
For discounted event day parking, please book  today or ASAP at www.spothero.com  or www.parkingpanda.com
MOVING DAY SCHEDULE OF EVENTS
9:00 a.m. Registration Opens and Activities Begin
Movement Pavilion
Resource Pavilion
Sponsor Row
Team Tail Gate
Kids Zone
10:00 a.m. Opening Ceremony
Walk Start
Movement Pavilion Activities Continue During the Walk
MOVING DAY ACTIVITIES SCHEDULE *line up subject to change*
9:05 a.m. Dance by WERQ
9:25 a.m. Rockville Rock Steady Boxing
9:45 a.m. Busting Moves with Anna Grill
10:10 a.m. Opening Ceremony
10:25 a.m. Warm UP by WERQ
Walk Starts
11:20 a.m. Boxing Circuit Demo by Rock Steady NoVA
11:40 a.m. LSVT BIG NovaCare
11:55 a.m. Tai Ji Quan
12:15 p.m.  Closing Ceremony
MOVING DAY LOW IMPACT TENT
11:00 a.m. Falls Church Wellness Center Yoga Therapy
WHERE IS EVERYTHING? The Hub is located in the JFK Hockey Field.
TO VIEW INTERACTIVE SITE MAP CLICK HERE.
FIRST THINGS FIRST:
Moving Day is rain or shine
Please pay close attention to posted parking and meter signs
Check in at the Registration tent upon arrival pick up waivers & wristbands here
T-shirts will be available for those who reached $100 before the event.
Visit the Mission Tent to learn about resources, participate in interactive activity, and pick up connection beads and walk bibs.
WHAT TO BRING:
Friends, family, coworkers, and supporters to join you. To expedite the check-in process, please register at www.MovingDayDC.org.
Please read and print this document so you have directions and information the morning of the event. We will have directional signage and volunteers, but it is a good idea to have this information handy as well.
Any donations that you have received and need to turn in. We will have official staff onsite collecting donations.
Walking shoes and a smile. Bottled water and fruit will be provided at the event.
Team Spirit. You and your teammates can make your own team shirts, signs, etc. to show your Moving Day spirit!
QUESTIONS? Call Tamara at 301-329-2673 or email TBrown@parkinson.org
---
To learn more about the resources in your area, and the great work of the Parkinson's Foundation, please visit our website www.parkinson.org.
If you have any questions about Moving Day, are interested in sponsorship opportunities or would like information about the foundation, please contact us below:
Tami Brown | ph: 301-329-2673 | tbrown@parkinson.org
Mailing address:
ATTN: Moving Day DC / Tami Brown
Parkinson's Foundation, Inc.
200 SE 1st Street, Suite 800
Miami, FL 33131