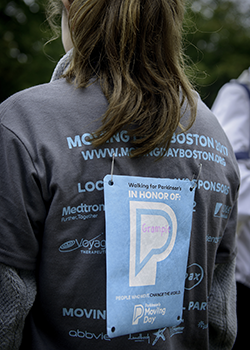 Team Captain
I made a personal donation!
I earned a Moving Day T-shirt!
Event:
Dear Friends and Family,
Our Moving Day Fresno event to support Louise and others with Parkinson's Disease will be held at Woodward Park on Sunday, April 22, 2018. The walk will be a celebration of movement, with a special Movement Pavilion featuring yoga, dance and much more.
It will be a fun-filled, family-friendly event for all ages and abilities and will help the Parkinson's Foundation raise money to make life better for people living with Parkinson's disease through expert care and research.
Why don't you join my team and help us celebrate the choice of a better life with Parkinson's? You will help the foundation to strive forward with its mission. We need people who understand the importance of participating in an event that raises money for such an important cause.
Your support now is important for me and the PD community –
Will you please consider-
Join my team: www.MovingDayWalk.org/TeamKurz
Register or Donate by clicking on the "Join my Team" or "Donate" buttons below.
Thank you so much for all your support, and I look forward to seeing you at Moving Day on Sunday, April 22, 2018.
Sincerely,
Susan
Why Move for Moving Day?
Did you know that someone is diagnosed with Parkinson's disease every 9 minutes in the United States? No one should have to face Parkinson's alone. That is why the Parkinson's Foundation provides a community of support to give people the resources and help they need to live well with Parkinson's.
Support our mission to help every person diagnosed with Parkinson's live their best possible life now. Your gift will help us fund better research, better treatment and better lives.