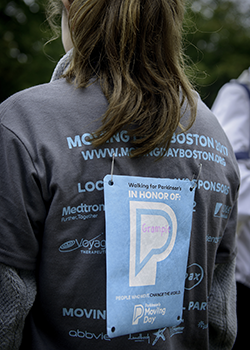 Team Captain
I made a personal donation!
I earned a Moving Day T-shirt!
Event:
I am participating in Moving Day® Fresno, benefiting the Parkinson's Foundation, on Sunday, April 7, 2019, at Woodward Park – NE 12 Acres. The event will be a fun-filled, family-friendly event for all ages and abilities. Please consider being a part of my team or sponsoring me, and I encourage you to get your friends, family, and coworkers involved.
My father has been living with Parkinson's Disease (PD) for over 10 years, and my family and I are excited to participate in our first Moving Day event. We are a close BIG familia that always look out for each other and help one another during difficult times. Here we are as a familia over 10 years later, still fighting the Parkinson's fight and still Jimenez STRONG!
We will forever be grateful for any donation possible to provide my father and other's living with Parkinson's disease resources, fund research, and ultimately better the lives of those living with PD!