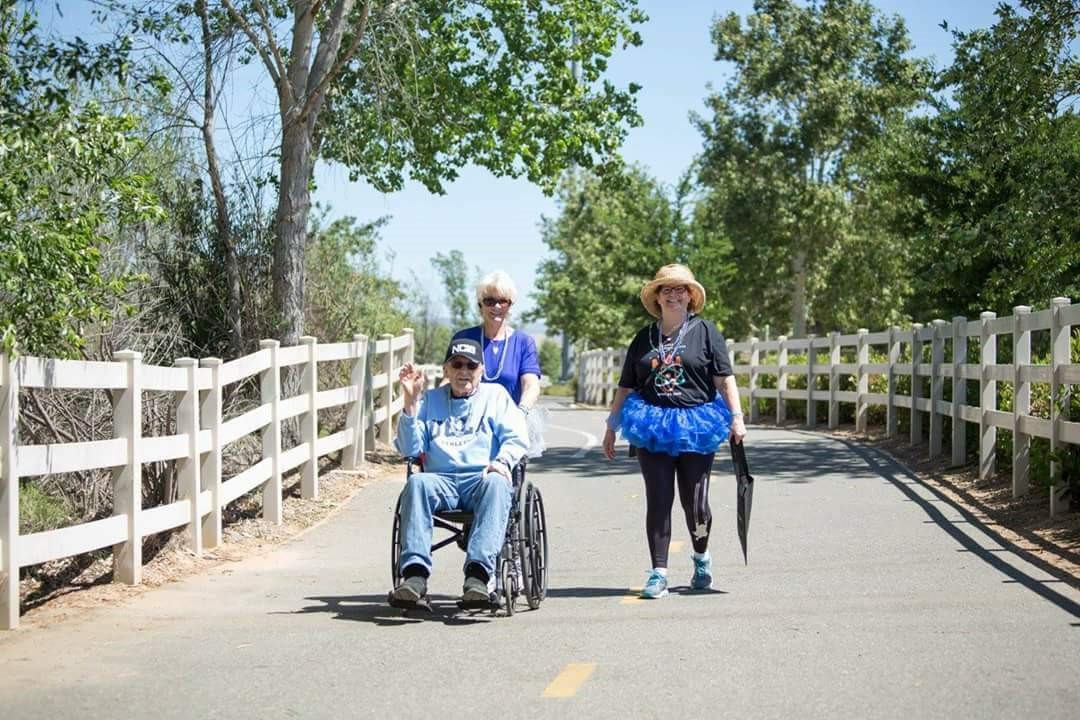 Team Captain
I earned a Moving Day T-shirt!
$500 Level Fundraiser
Event:
On Saturday, April 28 I am participating in Moving Day to raise money for, and awareness of, Parkinson's Disease. The Parkinson Foundation funds research for a cure, long-term, and in the short-term, interventions to control the symptoms. They also provide much needed support services for those living with this disease and for the caregivers.
Parkinson's is not a "glam" disease, so it does not get much attention, this in spite of the number of high profile people who live with and have died from Parkinson's. Actor Michael J. Fox, Comedy Store Owner Mitzi Shore, Boxer Muhammad Ali, Singer Linda Ronstadt, Pres. George H. W. Bush, to name a few.
I live with Parkinson's. My formal diagnosis in 2012 threw me a debilitating curve ball. At a time when I should be enjoying my grand-children and retirement with my wife, I wake up each day wondering if I will be able to control my symptoms enough just to get through the day. Will I be able to stop shaking long enough to feed myself, dress myself, and yes, handle those "toiletry" duties? At night, I suffer from nightmares that disrupt my sleep as well as everybody else.
Treatment consists of trial-and-error in creating a cocktail of medications to try and control the symptoms. The problem is, the symptoms are numerous and controlled by different sources. The medication that helps one symptom exacerbates another. Everyone metabolizes the meds differently. Six years later, I still do not have the mixture nailed.
Someone has to be with me 24/7 because I sometimes cannot cognitively reason, or because I fall asleep in the middle of doing something, or because I might fall, or because. . . , or because . . . . This is my reality. This is the reality for millions of others. You cannot plan for the probability of this disease like you can with some others. It is not genetic, it has not been linked to life-style choices, there is no definitive test to diagnose it. And it sucks!
I am not complaining. I am just sharing things that people just are not aware of when they think of this disease.
I am so blessed. I have a family that supports me, especially my wife who should be retiring but continues to work to ensure I get the care I need. I have friends, especially my PHriends, that keep me active and connected. Without this support, my disease would progress more rapidly. Without this support, I would be a nut-case. Okay, MORE of a nut-case than I am currently!
Now that you know a bit more about the "behind-the-scenes" of this disease, will you join me in support of finding a cure? Of providing support for those who are not as blessed as I?
Honor Roll
Gary and Christine Younger