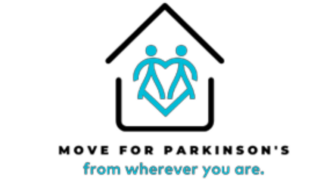 On Saturday, May 14
th
at 10 am PT/noon CT/1 pm ET, we will be hosting a LIVE and interactive virtual Moving Day walk program using the
Charge Running App
. You can walk, hike or run your favorite route with people around the country that share your passion – to beat Parkinson's.
Whether you signed up as a virtual walker or attended Moving Day in person, all are invited to join the Moving Day @ Home program and walk with us from anywhere. Learn more below.
About the Program
The program will last 60 minutes for the 60,000 people diagnosed with Parkinson's disease each year. It will include:
A live volunteer host and certified walk coach to cheer you on and help motivate you throughout the walk.
A We Move Ceremony with personal stories from people around the country affected by PD in different ways.
A live leaderboard and chatroom to share updates and pictures from your experience.
How to Participate
If you've already registered for Moving Day, all you need to do is download the Charge Running App and sign up using the code MOVE22. Gather a group of loved ones, pick a walk route, and sign on a few minutes early on event day.
Can't join us for the live virtual walk? No worries! Take part in Moving Day @ Home when it's convenient for you. The virtual walk will be available on-demand through June.