National Teams
Our Moving Day National Team Program provides another option, in addition to sponsorship, for companies and their employees to show their commitment to their communities whilst raising funds and awareness for Parkinson's disease (PD). The support of the employees along with the commitment of the company to participate in Moving Day creates a unique partnership opportunity.
Enjoy national recognition and benefits while supporting local communities by:
Making a formal commitment to a level of National support
Selecting a minimum of five markets to participate in
Assigning a company contact person to coordinate the National Team
Ensuring executive support
Reaching specific fundraising and team benchmarks
National Team Levels
Presenting
Fundraising Goal:
$100,000,000
Participates in 20 Markets
Platinum
Fundraising Goal:
$500,000
Participates in 15 Markets
Gold
Fundraising Goal:
$250,000
Participates in 12 Markets
Silver
Fundraising Goal:
$100,000
Participates in 10 Markets
Bronze
Fundraising Goal:
$50,000
Participates in 5 Markets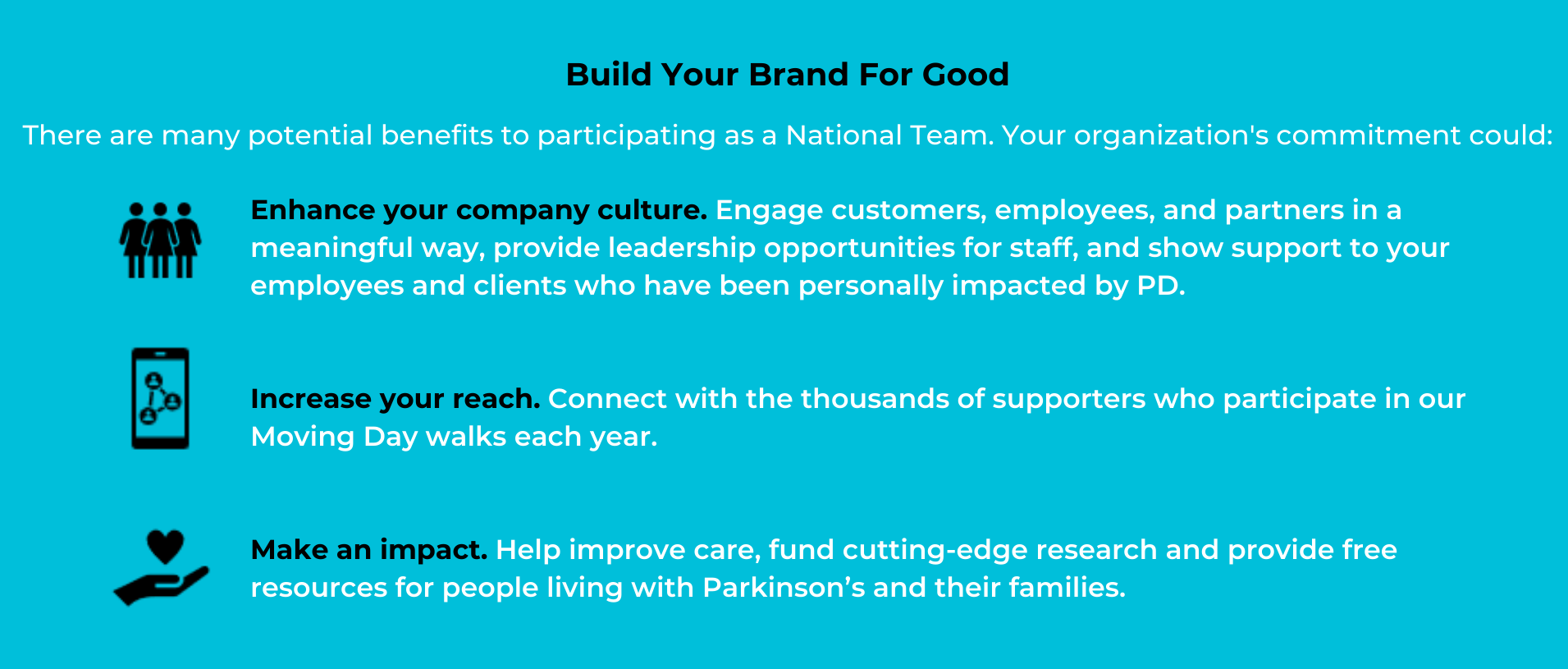 Interested in Starting a National Team?
Please contact us to learn how your company can help make a difference in the lives of people with Parkinson's and receive national recognition.