Event Details
Date: Saturday, October 21, 2017
Location: Piedmont Park – Promenade | MAP
Registration opens: 9 a.m. | Walk start time: 10:45 a.m.
Contact: Celeste Tennant | ph: 404-563-9989 | ctennant@parkinson.org
Website: www.parkinson.org
Schedule
9:00 am Doors open
9:30 – 10:30 am Exercise demonstrations, Kid Zone activities, and much more!
10:30 – 10:45 am Opening ceremony and honorary speakers
10:45 am Walk starts and exercise demonstrations continue 
11:45 am Closing remarks
Venue Map
Moving Day will take place on the Promenade lawn in Piedmont Park.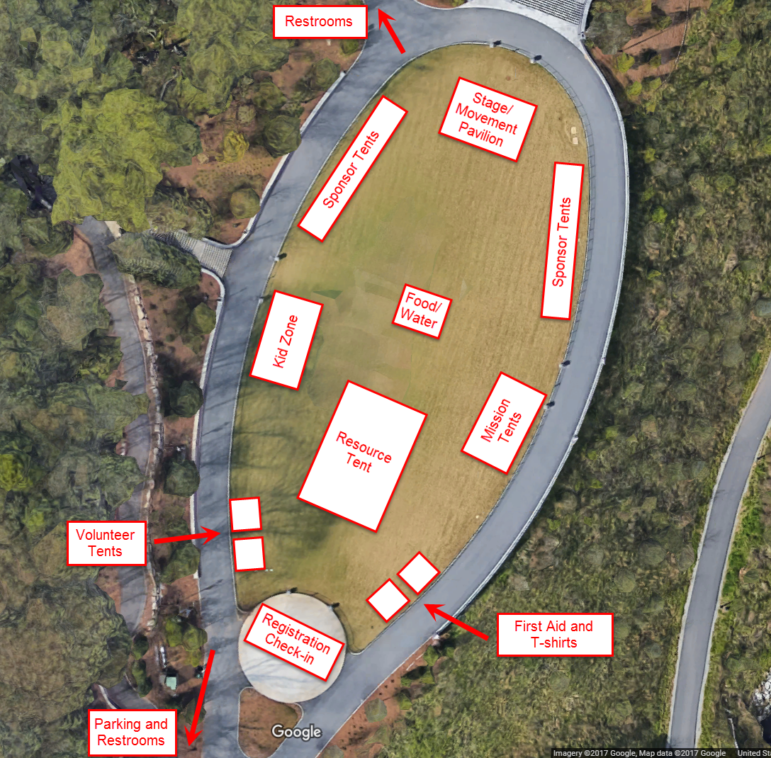 Walk Route
Our event is a non-competitive fun walk. The route is 1.2 miles long through Piedmont Park. As an alternative to participating in the walk, attendees may enjoy exercise demonstrations at the Movement Pavilion which will continue after the walk has started. Please see the map below for this year's walk route.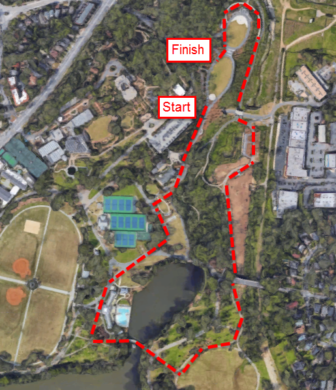 Parking
Participants may use the Piedmont Park SAGE parking garage located in the center of the park. The parking garage is accessible from Piedmont Avenue at the Atlanta Botanical Garden entrance and off Monroe Drive on Worchester Drive. Please exit the parking garage from the lowest floor and make a left towards the Promenade.
SAGE Parking Garage Address: 1320 Monroe Drive Atlanta, GA 30306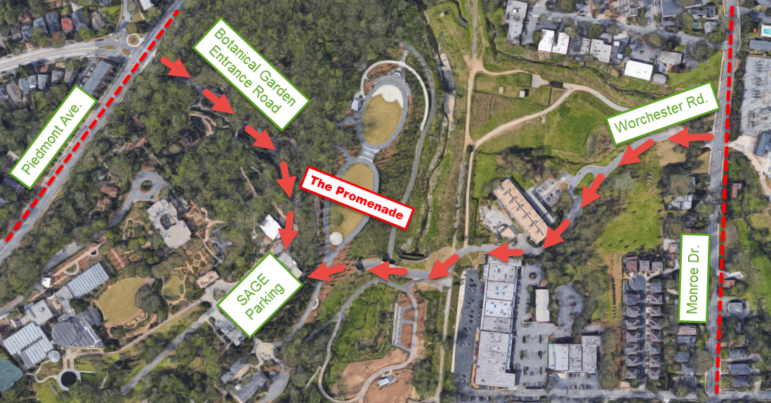 ---
To learn more about the resources in your area, and the great work of the Parkinson's Foundation, please visit our website www.parkinson.org.
If you have any questions about Moving Day®, are interested in sponsorship opportunities or would like information about the foundation, please contact us below:
Contact: Celeste Tennant | ph: 404-563-9989 | ctennant@parkinson.org
Mailing address:
ATTN: Moving Day Atlanta / Celeste Tennant
Parkinson's Foundation, Inc.
200 SE 1st Street, Suite 800
Miami, FL 33131