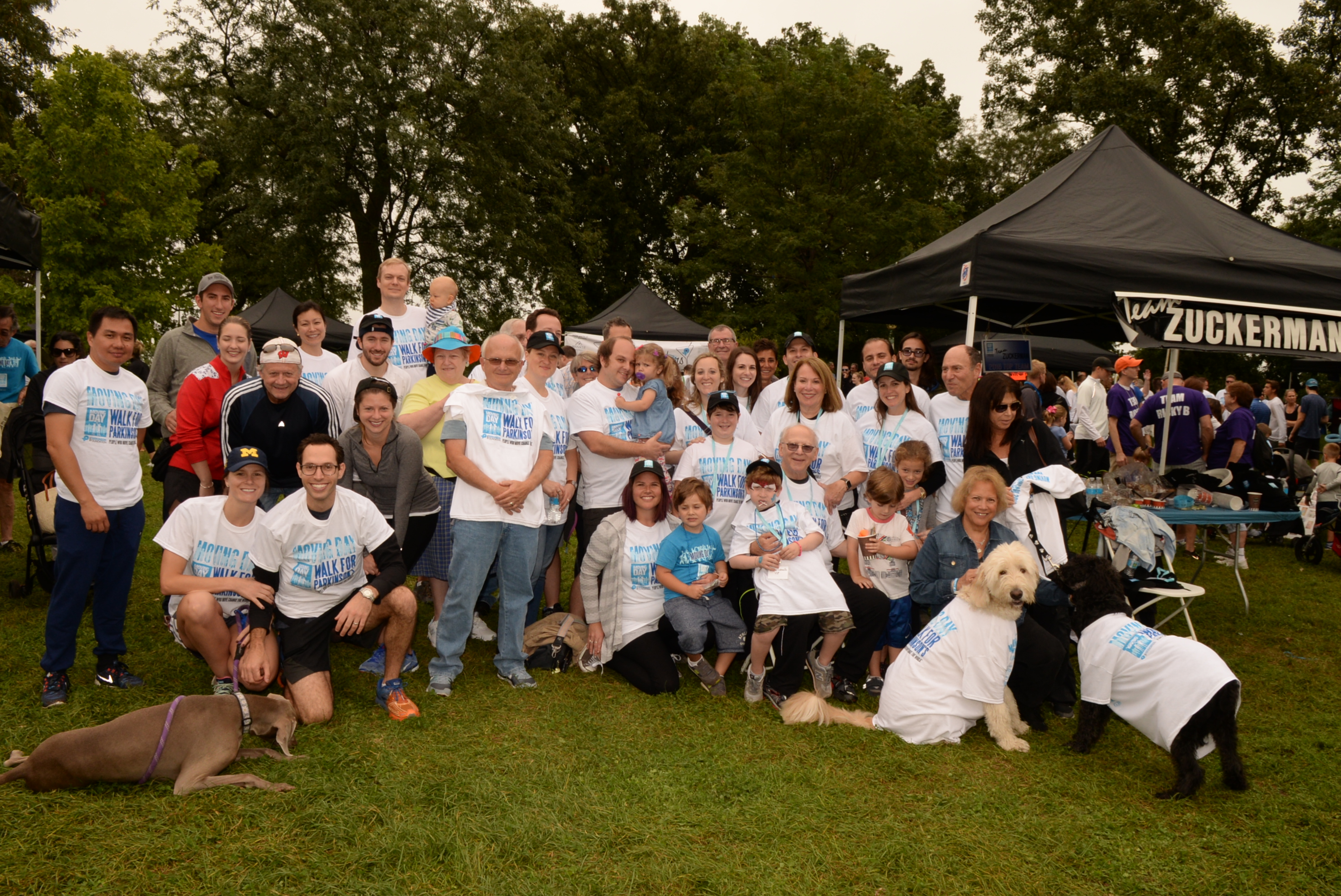 Team Captain
I earned a Moving Day T-shirt!
$15,000 Level Fundraiser
Event:
Welcome to my personal Moving Day page. Again this year, I am participating in Moving Day® Chicago, benefiting the Parkinson's Foundation Chicago, on Sunday, October 14, 2018, at Lincoln Park – South Fields. Would you please join me?
The event is definitely fun-filled, and family-friendly for all ages and abilities. We will be able to enjoy a variety of movement activities yoga, dance, Pilates, Tai Chi, boxing, stretching and much more, celebrating the importance of movement in our lives.
Please consider being a part of my team and sponsoring me. I hope to see you on Sunday, October 14, 2018.
Thank you for helping me reach my fundraising goal to support the vital work of the Parkinson's Foundation. Please invite your friends and co-workers to join us!
Why Move for Moving Day?
Did you know that someone is diagnosed with Parkinson's disease every 9 minutes in the United States? No one should have to face Parkinson's alone. That is why the Parkinson's Foundation provides a community of support to give people the resources and help they need to live well with Parkinson's.
Support our mission to help every person diagnosed with Parkinson's live their best possible life now. Your gift will help us fund better research, better treatment and better lives.
Honor Roll
Weinger/Spector Foundation
Goldstick Family Foundation
Linda Friedman & Jeff Crell
Wine Family Donor Advised Fund
Benevity match for Michael & Morgan Fisherman
Michael, Morgan, Aiden, & Reese
Jody Brott and Phil Bronstein
Johanna and Joseph and Olivia