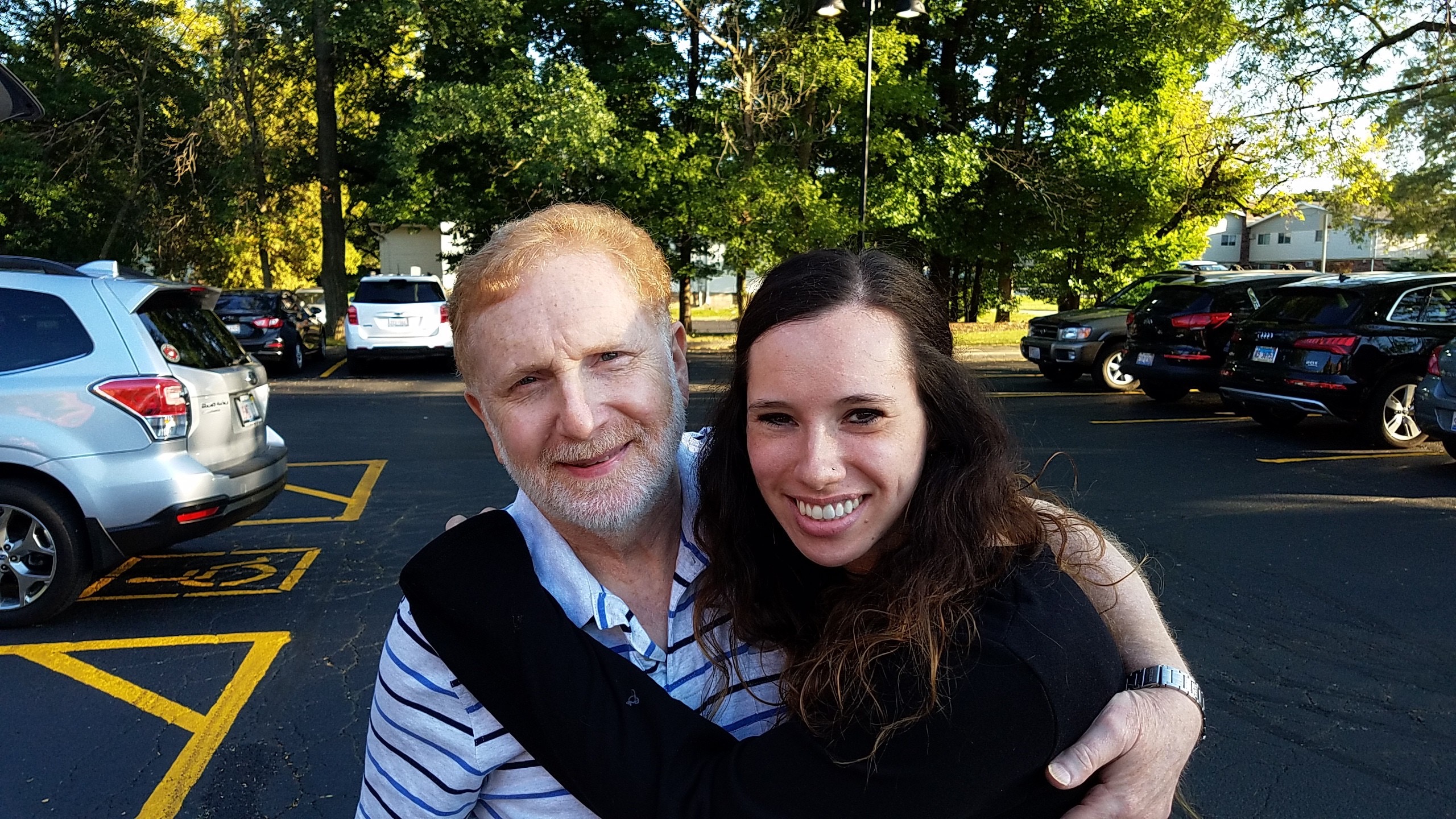 I made a personal donation!
I earned a Moving Day T-shirt!
Event:
I am walking in honor of my dad who is truly one of the strongest people I know. I have never known my dad without Parkinson's. It has been unreal to witness how the disease has progressed and effected my dads quality of life over the course of my lifespan. While my dad says "I am fine" and "everything is going to be fine," I know the disease has taken things from him that make him feel trapped both on a physical and mental level. Watching my dad on an hourly basis fall down and witnessing his driving privileges get taken from him less than a year ago were indicators of PD's progression and the loss of independence that my dad so highly cherishes.
For those that aren't familiar with it, it's a neurodegenerative disorder that affects dopamine producing neurons in a specific area of the brain. It progresses in stages and results in tremors, loss of balance, stiffness, slowness of movements, slurred speech, etc. While there are medications to help control and manage symptoms, there is not a cure for this disease.
This walk is a movement for increased awareness, funding, and understanding of PD that currently affects one million Americans. There are approximately 60,000 people in the US that are diagnosed each year.
I wish I had known about this walk sooner to have more time to fundraise however, I figured I would raise as much as I can in the little time that I have. I try to help my dad as much as I can however, my efforts are merely to help him manage symptoms rather than having an active role in his improvement. This walk is important and takes us one step closer to finding a cure.
XO,
Tara