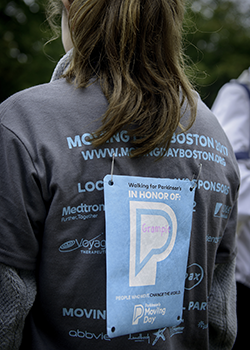 I made a personal donation!
I earned a Moving Day T-shirt!
$2,500 Level Fundraiser
Event:
Please help me reach my goal and raise funds for the Parkinson's Foundation. I have joined Parkinson's Moving Day and will be walking on November 10th in downtown Miami.
Every dollar raised supports the Parkinson's Foundation mission to make life better for people affected by Parkinson's disease (PD). At Moving Day walks across the country, we're fighting Parkinson's and celebrating movement — proven to help manage Parkinson's symptoms — and we're doing it together. #Move4PD
Nearly one million Americans and 10 million people worldwide live with Parkinson's. Approximately 60,000 people in the U.S. are diagnosed with PD each year.
The Parkinson's Foundation makes life better for people with Parkinson's disease by improving care and advancing research toward a cure. In everything we do, we build on the energy, experience and passion of our global Parkinson's community.