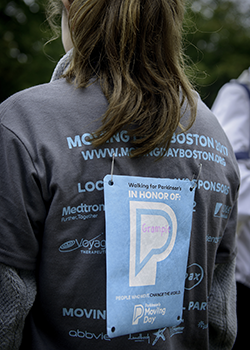 I made a personal donation!
I earned a Moving Day T-shirt!
$250 Level Fundraiser
Event:
Hi Friends! On May 5, I'm participating in Moving Day San Francisco which brings awareness, funding, and more understanding to people diagnosed with Parkinson's Disease. I'm walking to support my uncle who is fighting this battle every day. Click on the link below to donate towards my fundraising goal. Thank you!
Support our mission to help every person diagnosed with Parkinson's live their best possible life now. Your gift will help us fund better research, better treatment and better lives.