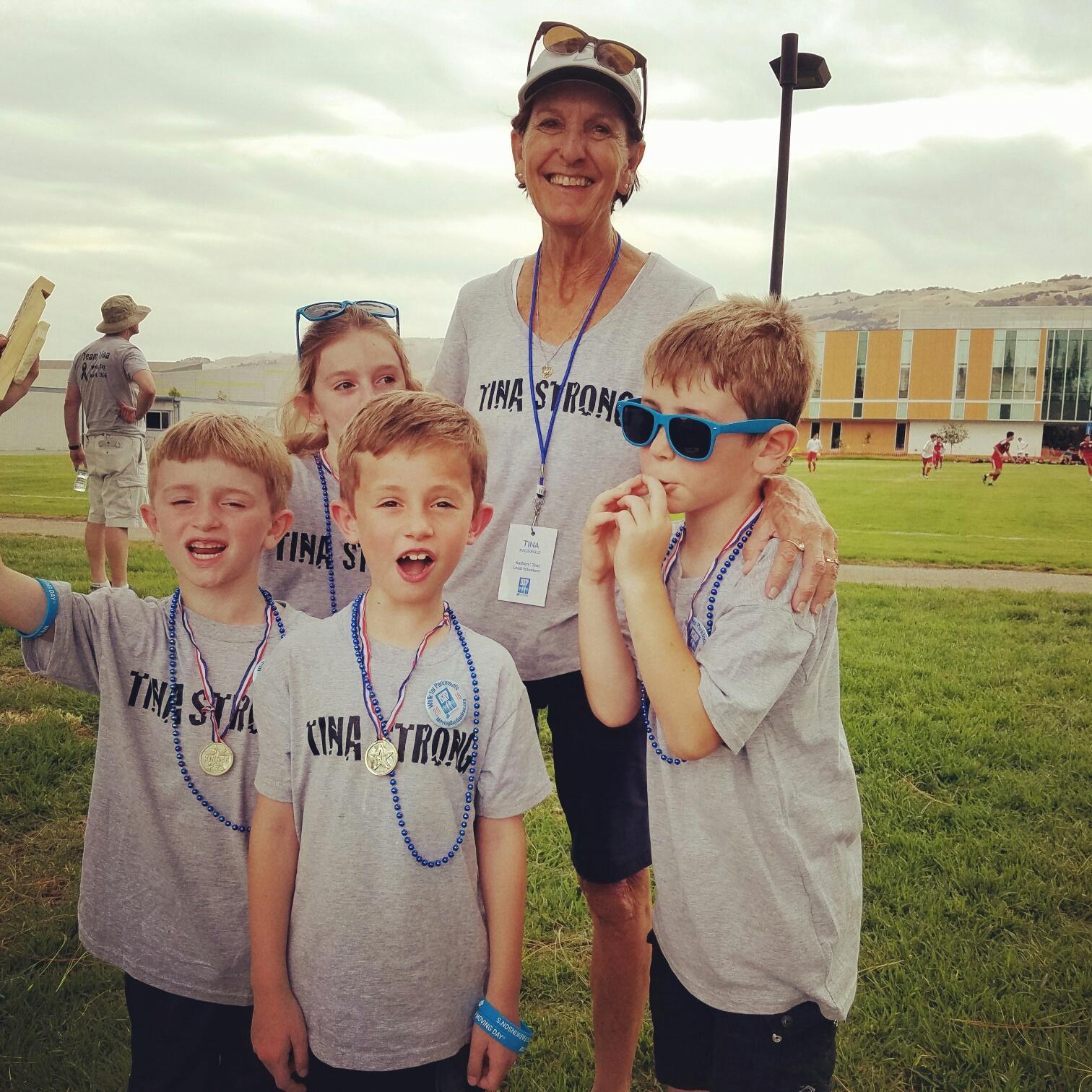 Team Captain
I earned a Moving Day® T-shirt!
$1,000 Level Fundraiser
Event:
Dear Family and Friends,
It has been six years since I was told that the symptoms I was experiencing were due to the onset of Parkinson's. I had no idea what this disease had in store for me. Now six years later I know more about this disease and what I can expect. I have attended two exercise retreats, ran by Dr. Becky Farley. I quickly learned that exercise would become a big part of my life. I walk 2 miles everyday,attend PWR class 2 days a week. PWR (Parkinson Wellness Recovery) Class combines exercise with the brain. My husband wrote a grant for Rock Steady Boxing. Rock Steady Boxing is forced intensity exercise for 90 minutes. With the grant we were able to send two instructors to Indianapolis to be trained. The gym now has 15 participants who attend two to three days a week. It is a great workout. I have made many friends along the way and I know that they all have the same aches and pains that I do, and we can be strong for each other. I am amazed how much stronger I get everyday and can take back what Parkinson's has tried to take away from me. The PWR class has two sessions with approx. 20 participants. Lori Dodd the instructor keeps everyone moving. I had the opportunity to become friends with Robert Baittie, author of Tremors in the Universe and diagnosed with PD at the same time as me. Robert's good perspective and positive attitude showed me that there was going to be a life after "my diagnosis". We are not alone in this battle and I know that because of friends like Robert and all the others I have met along the way. Robert encouraged me when I decided to tell my family and friends. He got me involved in Moving Day and my family put a team together,"Tina Strong". It is a wonderful day to celebrate how strong a person with Parkinson's can be. My family and friends will walk beside me and together we will give hope to all those who deal with this disease everyday. We walk for a cure. Six years ago I said I had Parkinson's,but it will never have me. My goal has not changed and from the very beginning I was determined to stay ahead of this disease and that is exactly what I plan on doing. Moving is the key and I know it is the key to my success. This August Rick and I will attend a week long retreat all about about nutrition and I know that I will find encouragement from the people I meet.
I have met other people with Parkinson's and have been inspired every day by their courage and strength. It is certainly not what I had planned for my life. But I have to move forward every day and remember all the good I have in my life. My husband has been my rock I know I am not alone in this fight and thanks to The National Parkinson's Foundation and everyone working on a cure for this disease I can continue to keep positive and to keep moving. I look forward to seeing you on June 2nd.
Please donate to our team,"Tina Strong" and with your help there will be a cure to this disease. I invite all of you to walk beside me on June 2nd, join the team if you can and help us raise money. It is pretty easy to raise money. Just ask your friends,family and co-workers to give what they can. The National Parkinson Foundation thanks you and so do all the people who are determined to keep moving.
Step 1. Google the phrase Moving Day San Jose 2018
Step 2. Open up the web page called San Jose Moving Day-National Parkinson Foundation
Step 3. Scroll down the page until you find the team name Tina Strong
Step 4. You can make a donation or join the team.
Always on the move,
Tina MacDonald
Honor Roll
Bruce and Janis Aschenbrenner
Tina/'s friend and neighbor
Christopher Bartkowski II