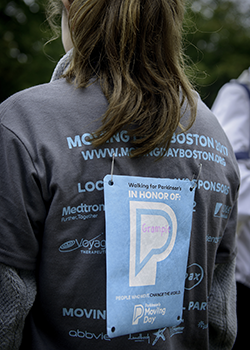 Team Captain
I earned a Moving Day® T-shirt!
$1,000 Level Fundraiser
Event:
I was diagnosed with Parkinson's Disease about 6 1/2 years ago. We all know the importance of not only research but awareness to the many aspects, both motor and non-motor of this disease. It's NOT just tremors. There is so much more.
I will be participating in the Moving Day Tampa Bay Walk benefiting the National Parkinson Foundation on April 17, 2018 at the University of South Florida.
PLEASE considering sponsoring me for any amount you can afford. I will match the FIRST donation made, up to $50.00.
By becoming a part of my team The Faith Walker's, you could help me through getting donations and being at the walk to support me. You can not imagine how moving it is for me to have my family and friends there with me on that day. The last time we walked, all 4 of my children, my grandchildren, a great granddaughter and Danny's service dog Cadence were there. How about joining us this year or making a contribution.