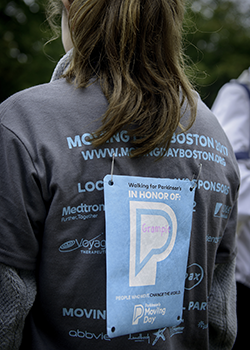 Team Captain
I made a personal donation!
I earned a Moving Day T-shirt!
Event:
I am participating again this year in the Parkinson's Foundation annual "Moving Day" on Saturday April 7th. The event will be a fun-filled, family-friendly event for all ages and abilities. We will be able to enjoy a variety of movement activities yoga, dance, Pilates, Tai Chi, boxing, stretching and much more and celebrate the importance of movement in our lives.
There is no cure for PD. Although research continues, Doctors can only treat our symptoms, not halt PD's relentless progression. There is progress on methods to improve the quality of life for those that suffer from PD. I ask your donation in support of both of these critical areas. All donation dollars will will go to fight PD and fund better research, better treatment and better lives.
I thank you for your generous support.
Sincerely, Ray Comingore