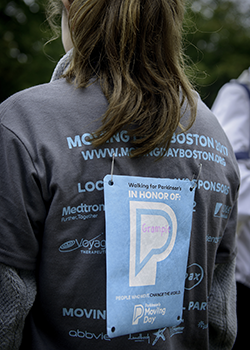 I made a personal donation!
I earned a Moving Day T-shirt!
$500 Level Fundraiser
Event:
Please help me raise money to help put an end to Parkinson's Disease. Someone I love very much has this disease and if you private message me, I'll talk more about it with you. Parkinson's does not just affect the elderly, although most people don't get it until their senior years. Early onset Parkinson's Disease is heartbreaking to say the least. That is why I am determined to help in the only way I can, by donating my time to the National Parkinson's Foundation and by fundraising to give research money to find a cure. This is my 3rd year volunteering for the National Parkinson's Foundation and I can tell you that they are working very hard to put an end to this disease. I would love to see you at our Moving Day event Saturday May 5, 2018 in support of ending Parkinson's Disease!