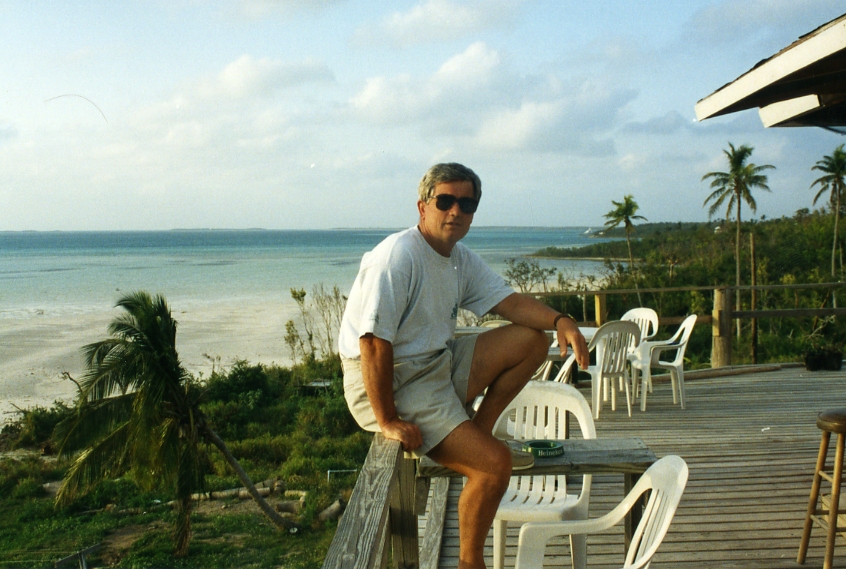 I made a personal donation!
I earned a Moving Day T-shirt!
$1,000 Level Fundraiser
Event:
Hello friends and family,
I am participating in Moving Day® Winston-Salem, benefiting the Parkinson's Foundation, on Saturday, April 28, 2018, at Bailey Park. I'll be walking with my daughter and son for my Dad and the Grandfather they never got to meet, Thomas Michael Lassiter. He was the smartest, coolest, handsomest, wittiest (and sometimes most sarcastic) person I'll ever know.
Daddy battled Parkinson's disease for 5 years (from diagnosis). It took his career, his swagger, his golden years, and much sooner than we expected, it took our one-and-only "Papadaddy" away. In the end, due to Parkinson's related dementia, he may not have been able to recognize his home of 38 years but he could call the guy changing the lightbulb at Hospice by name, ask about his family and tell you what he represented him for in a 1987 courtroom. That's the power of human connection and to me, that's what this walk is about.
Please consider sponsoring me, and helping me reach my fundraising goal to support the vital work of the Parkinson's Foundation. Anything helps!
Thank you so much,
Sarah Lassiter Mason
Did you know that someone is diagnosed with Parkinson's disease every 9 minutes in the United States? No one should have to face Parkinson's alone. That is why the Parkinson's Foundation provides a community of support to give people the resources and help they need to live well with Parkinson's.
Support our mission to help every person diagnosed with Parkinson's live their best possible life now. Your gift will help us fund better research, better treatment and better lives.
Honor Roll
Steve, Vicki, Emily, John and Caroline Lassiter
Mallory McCombs Marchioni